A new video believed to have been released by the Islamic State (Isis) shows the strict implementation of their version of Sharia law on the streets of the self-declared caliphate. Suspected homosexuals are thrown off buildings and then stoned, heads and hands are chopped off in the middle of the street and the zealots are seen destroying churches and Christian monuments.
The video entitled "The Voice of Virtue in Deterring Hell," shows the infamous and brutal Daesh (Isis) religious police implementing their strict and uncompromising version of Sharia law in Iraq and Syria. The video was released on 6 April via their terrorist channels.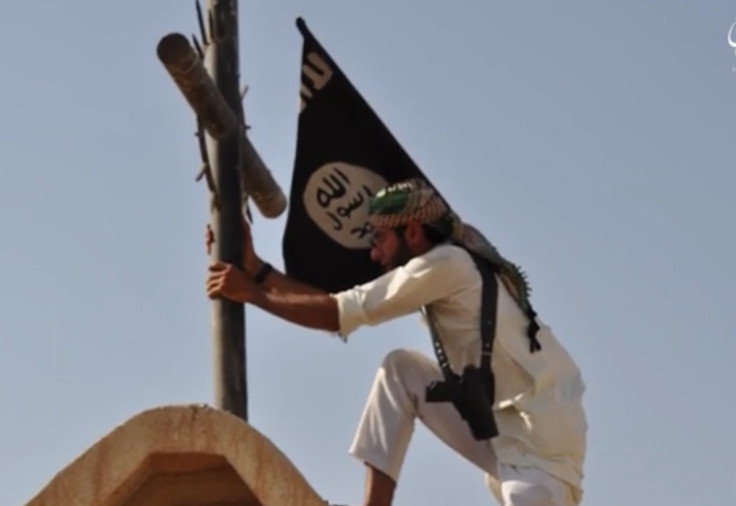 The new video was released just two days after Isis issued another video naming London, Berlin and Rome as the next targets for a terrorist attack. Footage on that video shows monuments from the cities, including the Houses of Parliament in London and the Colosseum in Rome.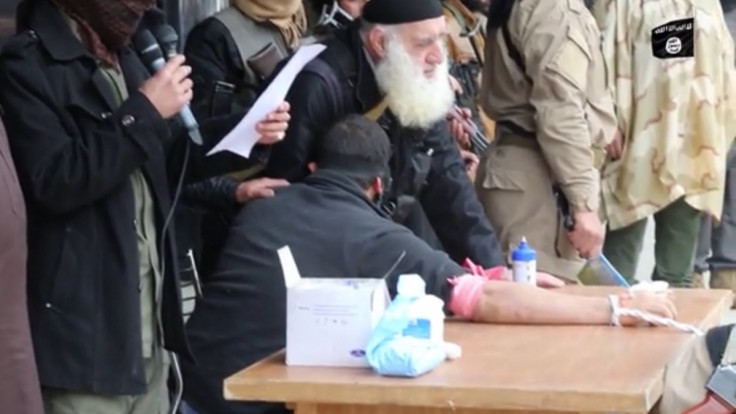 The latest video features a montage of the police walking through a town handing out leaflets and shaking hands with civilians before the mood changes and the jihadists begin destroying Christian structures, along with forbidden (haram) items like cigarettes and wine being burned. A medieval-style beheading in a public area is also shown.
A man is seen having his arm amputated for apparently stealing and an alleged gay man stoned as he lay on the floor after being tossed from a four-story building. The religious police are known as "Hisbah" short for "Rijaal al-hisbah" and translates roughly as "men who guard against infringements." The infringements are often minor breaks of their strict Islamic code.
The video was released by another company called Ninawa Productions – Ninawa is a state currently dominated by Isis including its largest city, Mosul. The video released on Monday entitled 'Fight them, Allah will punish them by your hands' was released by a different media company called Al Wa'ad Media Production – which activists in Raqqa claim support Isis.
More from IBTimes UK