Ewan McGregor's wife of 22 years was left heartbroken at the end of 2017 when he went public with his romance with Fargo co-star Mary Elizabeth Winstead, but it seems that Eve Mavrakis is starting the new year by making a conscious effort to move on from her failed marriage.
The 51-year-old production designer, who tied the knot with the Hollywood actor in 1995, has shared a 'family snap' without her estranged husband, suggesting that he was no longer part of her life.
In the image, she poses with the couple's daughters Anouk, Clara, Esther, and Jamyan in blue water with an exotic island providing the perfect backdrop.
"This will be our Christmas/New Year card. Happy 2018!" the accompanying caption read. "I am so thankful for my loving, caring girls.
She added: "Happy, peaceful and adventurous New 2018 to all my friends and family.
With love..."
Her followers immediately flocked to the comment section to offer words of support with one writing: "Such a gorgeous family. Happy new year! May this year get better than the last one."
Mavrakis revealed the extent of her despair on learning about her husband's relationship with Winstead when a fan sent her a message on Instagram which read: "I can't believe Ewan would end things with u for that cheap xxxxx! U are so much better than him!!!! Take him for every penny u can!!!!"
She simply replied, "What Can I Do?"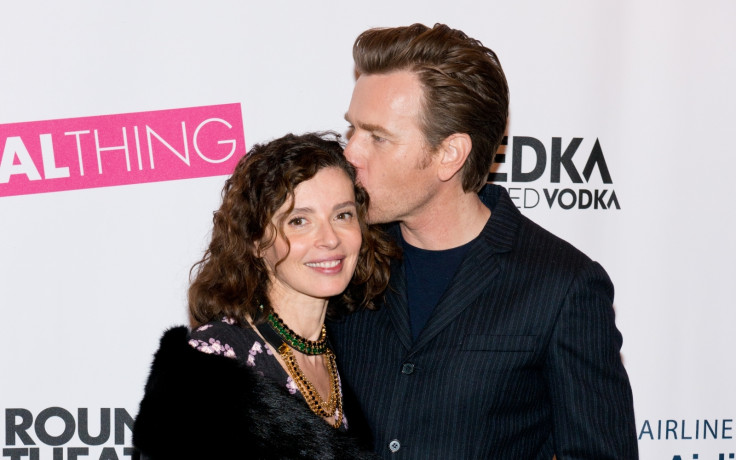 "Eve is sure Ewan and Mary were together before he confessed his feelings for her. It is hard for her to believe him," a source told the Sun at the time.
"She is doing her best to handle it with dignity. But what makes it worse is she has been told Mary Elizabeth had a teenage crush on Ewan. I'm sure a lot of people did but they didn't go and have an affair with him."
It's not only his wife that has cut McGregor off. He also appears to be in his eldest daughter Clara's bad books too. The 21-year-old was the one that shared the image originally with a message laced with sarcasm. She wrote: "My lil family of women thank you @evemcgregor123 we owe it all to you."