Ewan McGregor was accused of trying to have his cake and eat it when he thanked both his estranged wife and new girlfriend during his Golden Globes acceptance speech. So when it came to last night's (11 January) Critics' Choice Awards, he made sure to focus on just one woman.
The Fargo co-star kissed his co-star Mary Elizabeth Winstead before heading onstage to collect his Best Actor in a Movie Made For TV or Limited Series gong for his role as both Emmit and Ray Stussy in the third series.
Accepting his award, the 46-year-old actor praised the cast and crew that made it all possible before singling out his new partner, as she gazed at him from her seat.
"Thank you to Warren, to FX, MGM brah – that's what we used to call you on set, MGM brah – and Noah, for putting together this amazing team to make this, to give us these great scripts and amazing storylines and great characters, and really for the great directors that you gave us to work with.
"So, I want to thank you for all that, especially Gail Kennedy, who did all my prosthetic makeup to make me Ray, and she did an amazing job, and Chris Glimsdale who did my hair or lack of hair for both those characters. So, thank you especially to them.
"Thank you to all of our actors... and Mary."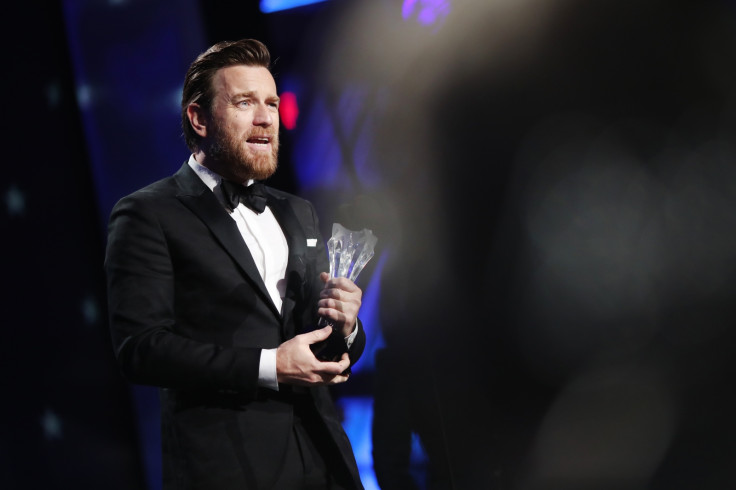 McGregor, who was married to 51-year-old production designer Eve Mavrakis for 22 years before the pair separated in May 2017, went public with his controversial new romance in October 2017. The Trainspotting star is 14 years Winstead's senior.
Mavrakis is said to have been left devastated on learning about her husband's relationship with Winstead. "Eve is sure Ewan and Mary were together before he confessed his feelings for her. It is hard for her to believe him," a source told The Sun at the time.
"She is doing her best to handle it with dignity. But what makes it worse is she has been told Mary Elizabeth had a teenage crush on Ewan. I'm sure a lot of people did but they didn't go and have an affair with him."