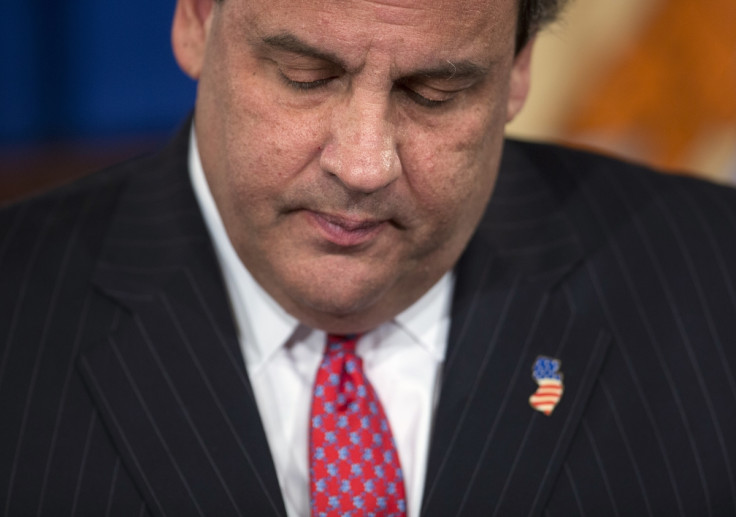 A former ally and high-school classmate of New Jersey Governor Chris Christie pleaded guilty to the George Washington Bridge closure scandal on 1 May. The news is yet another blow to Christie as he attempts to launch a 2016 presidential bid.
David Wildstein, a former official of the Port Authority of New York and New Jersey, pleaded guilty to two counts of conspiracy at a Newark US district court, Reuters reported. The case's judge cited Wildstein's cooperation with prosecutors when releasing him on his own recognisance on a $100,000 (£66,026.43) bond.
According to the Washington Post, Wildstein confirmed his role in the intentional 2013 traffic jam on the bridge that was motivated by political retribution against Democratic Fort Lee Mayor Mark Sokolich for refusing to endorse Christie in his re-election bid.
Reuters reported that prosecutors have also indicted Bill Baroni, former deputy executive director of Port Authority, and Bridget Kelly, Christie's former deputy chief of staff. Baron and Kelly were charged with conspiracy to commit wire fraud.
"He deeply regrets what occurred," Wildstein's attorney, Alan Zegas, said. He added that through his cooperation, it "should shed truth on what occurred". Zagas maintains that Christie knew that lanes would be closed on the bridge as they were occurring. The closures led to hours of delays that impacted commuters, ambulances and school buses, Reuters reported.
However, Christie has repeatedly said he did not have advance warning that two toll lanes would be closed on the busy bridge in September 2013. According to the Washington Post, an internal investigation commissioned by Christie cleared him of personal wrong-doing but revealed the closure had been intentional and motivated by politics. Wildstein's sentencing was set for August, according to Reuters.
Christie has been a long-time favourite to win the Republican nomination in the 2016 presidential election. However, months of scandals, have tarnished his political image and set him back among other GOP contenders.