Ex-Muslim human rights campaigner Maryam Namazie banned from Warwick University because she'd offend Islam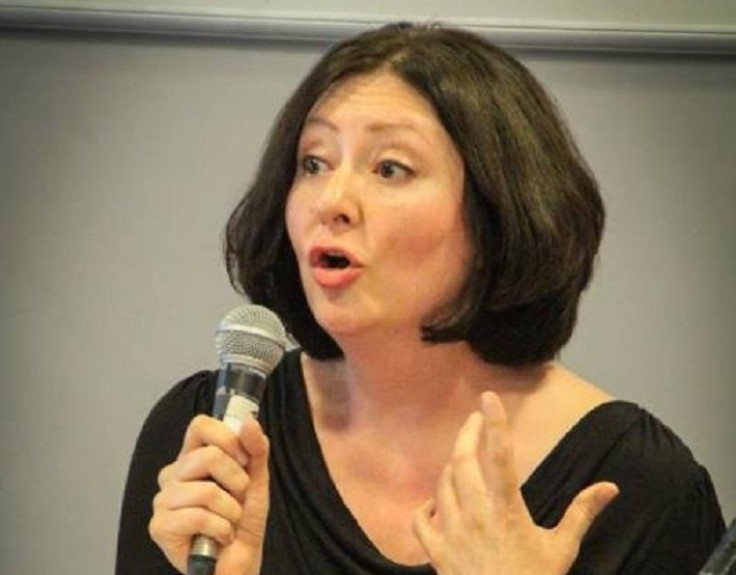 Warwick University's student union has been criticised after a human rights campaigner was blocked from appearing at a talk over concerns she could "incite hatred" while on campus.
Maryam Namazie, equality campaigner and spokesperson groups such as for Fitnah - Movement for Women's Liberation and the International Committee against Stoning, was invited by the Warwick Atheists, Secularists and Humanists' Society to attend a talk at the university in Coventry.
However, her appearance has now been cancelled after Warwick's University Student Union said a "number of flags have been raised" while researching the campaigner that indicate she is "highly inflammatory, and could incite hatred on campus".
Namazie, an Iranian-born secularist and member of the Council of Ex-Muslims of Britain, is known to give speeches rejecting certain areas of Islam. She accused the union of "lacking understanding" by banning her from making appearing at the university.
In her blog, she wrote: "The Student Union seems to lack an understanding of the difference between criticising religion, an idea, or a far-right political movement on the one hand and attacking and inciting hate against people on the other. Inciting hatred is what the Islamists do; I and my organisation challenge them and defend the rights of ex-Muslims, Muslims and others to dissent."
In an interview with the Coventry Telegraph, she added the decision equates to the banning of free speech and hinders debate. She continued: "It angers me that we're all put in a little box and that anyone who criticises Islam is labelled racist. It's not racist, it's a fundamental right. The only way we can challenge aspects of Islam is through speech.
"The Islamic movement is a movement that slaughters people in the Middle East and Africa. It's important for us to speak about it and criticise it. Labelling us as Islamaphobic is a way of preventing us from expressing our dissent."
The National Secular Society (NSS) also condemned the decision by the union. NSS campaigns manager Stephen Evans said: "Universities have barely returned to a new academic term and we are already seeing attacks on free speech. It is absurd and sinister that an atheist speaker should be banned from campus for their views, and that 'insulting other faiths' is grounds for a speaker to be banned.
"The reasoning behind banning Maryam Namazie from speaking is the kind of muddled thinking that results in the capitulation to an Islamist agenda, which seeks to shut down all criticism of Islam."
IB Times UK have contacted Warwick's University Student Union for comment.
Warwick University's speakers' code:
Must not incite hatred, violence or call for the breaking of the law
Are not permitted to encourage, glorify or promote any acts of terrorism including individuals, groups or organisations that support such acts
Must not spread hatred and intolerance in the community and thus aid in disrupting social and community harmony
Must seek to avoid insulting other faiths or groups, within a framework of positive debate and challenge
Are not permitted to raise or gather funds for any external organisation or cause without express permission of the trustees.
© Copyright IBTimes 2023. All rights reserved.