Ex-NY governor linked to prostitutes, Elliot Spitzer, now being investigated in alleged assault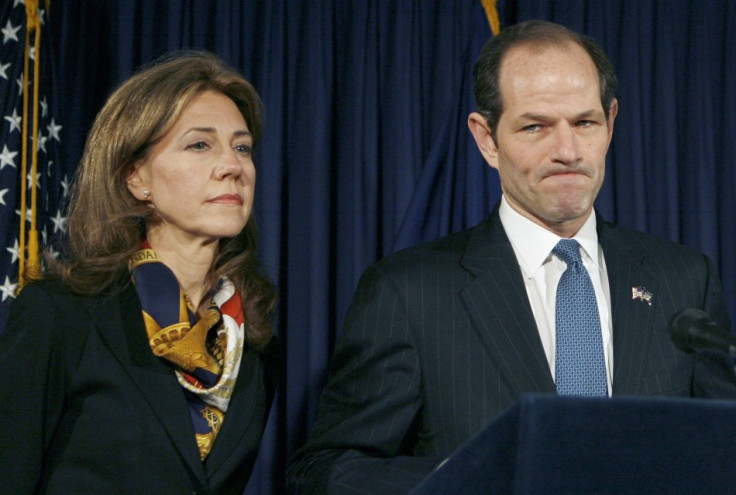 A former New York governor drummed out of office because of his involvement with prostitutes is now being investigated in an alleged assault on a young woman. A 25-year-old Russian woman reportedly accused Elliot Spitzer of choking and pushing her during an argument in his room at the Plaza Hotel in Manhattan.
The confrontation was not sexual in nature, nor was the woman a prostitute, police sources have told CBS News in New York. But the woman did describe Spitzer as her boyfriend, a law enforcement source told CNN.
The argument started when the young woman told Spitzer she was returning to Russia, according to sources. The woman is no longer cooperating with authorities and is reluctant to press charges.
"The victim has indicated that the subject is Eliot Spitzer," the New York Police Department said in a statement. "Through an ongoing investigation, we are attempting to further establish the identity of the subject and the nature of the incident."
Following the altercation, the woman was taken to the hospital with self-inflicted cuts to her wrists, said the CNN source. Spitzer showed up at the hospital, obscuring his face with skull cap, according to the source. At the hospital, the woman described her confrontation with Spitzer to police.
A spokeswoman for the former governor said there was "no truth" to the allegations. Spitzer has not been arrested.
Spitzer, once derided as the "Love Gov," resigned in disgrace as governor in March 2008 after he was exposed just 14 months into his term as a frequent client of a prostitution ring. Federal agents, who suspected bank money tranfers might have been linked to bribes, instead uncovered thousands of dollars in payments to prostitutes, who in turn leaked embarrassing details of Spitzer's sex life.
Before that, he was the state's well-respected, hard-charging attorney general. He tried to make a political comeback in 2013 but lost in the Democratic primary for New York City controller.
© Copyright IBTimes 2023. All rights reserved.