Former Prime Minister David Cameron has spent £25,000 on a new garden shed that he wants to use to write a new book in.
The ex-Conservative leader would mimic the likes of Roald Dahl, who also used his own garden shed in which to write his famed books.
It is alleged that Cameron recently signed a deal to release a new autobiography, which could be released next year, and the shed will grant him privacy away from his family to put pen to paper and finish the work.
However, he claimed he will have to fight off attempts by his children to use the new shed as a play room, also with suggestions it could be used as a new bedroom.
He said: "My children want to use it as a Wendy house. I want to use it as a book-writing room and my son wants it as an alternative bedroom. So, quite a lot of competition.
"When it first arrived, there was great excitement – who was going to spend the first night in it?"
He said his son won that battle, adding that he "wasn't going to take him on" over who got to sleep in the wood-clad hut.
The shed was designed by his wife – who is in charge of "all design decisions" in the Cameron family, and has selected neutral colours called Clunch, Mouse's Back and Old White.
"Samantha makes all the design decisions in the family. As ever, she has made a very good choice."
The shed will reportedly contain a wood-burning oven, a sofa bed and insulation using sheep's wool.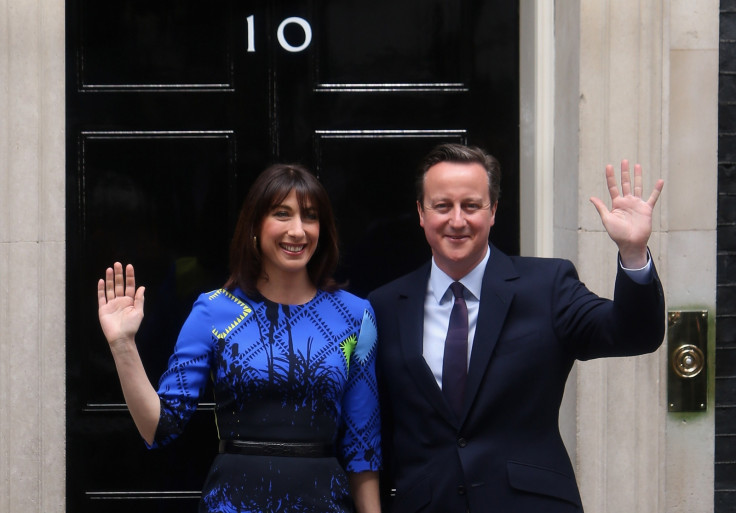 Cameron has gradually dropped off the radar since resigning as prime minister, first returning to duties as a backbench MP for Witney, before quitting the Commons altogether after he claimed he did not want to be seen as a "distraction" for his successor at Downing Street, Theresa May.
Since then he has rarely been heard from, although he did make a surprise appearance on the Snapchat of former Governor of California Arnold Schwarzenegger.
The two were attending a dinner event together, where they made reference to US President Donald Trump's criticism of the former actor both as host of the Apprentice and his role as governor.