The home of the shamed former boss of the Royal Bank of Scotland, Fred Goodwin, has been removed from Google Street View amid continuing fears of vandalism.
Goodwin, dubbed 'Fred the Shred' for his ruthless approach to business and job cutting to boost profits, has already had his car vandalised in the past and seen his windows smashed with bricks.
If users now try to look at his house on Oswald Road in Edinburgh, Scotland, the property is no longer available via Google Street View. However, other properties on the same street remain visible.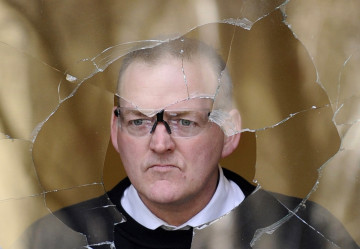 A Google spokesperson said that the company were looking into the matter.
The Fall of Goodwin
Goodwin was stripped of his knighthood in 2012 after the Cabinet Office, which announced his honour in 2004, confirmed it would be annulled.
Goodwin was one of the most prominent characters of the 2008 banking crisis which brought RBS to the point of liquidation.
The UK government bailed RBS out at the height of the financial crisis to spare it from collapse. The £45bn (€56bn, $77bn) injection left British taxpayers with an 81% stake in the bank.
The Cabinet Office said the knighthood had been removed on the advice of the Forfeiture Committee because Goodwin had brought the honours system "into disrepute". It said his record as chief executive of RBS meant it was "an exceptional case".
After spates of vandalism since 2009, Goodwin bought a secluded £3.5m mansion near Colinton near Edinburgh, and spent around £16m in refurbishing it.
However, he soon split with his wife after allegedly cheating on her and now she lives in the Colinton property without him.