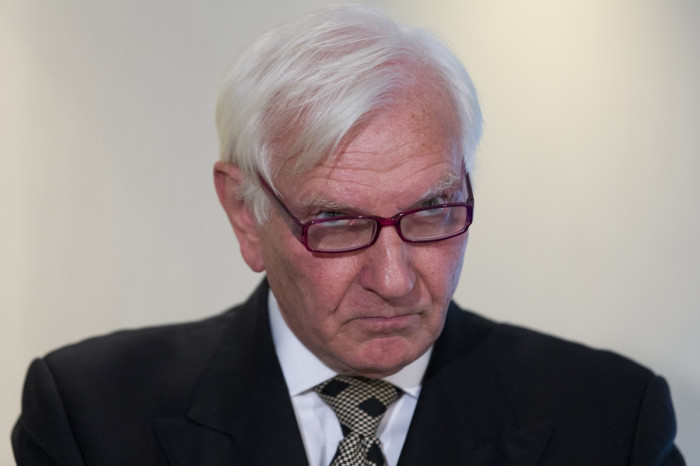 Three Metropolitan Police Service (MPS) detectives have been cleared over the way an investigation into an alleged VIP paedophile ring was handled, despite the fact it did not result in a single arrest.
Former MP Harvey Proctor, whose home was raided and but who was later fully cleared, expressed outrage at what he called a "whitewash" by the Independent Police Complaints Commission (IPCC).
Proctor was one of three public figures whose homes were searched and publicly linked with the investigation. The others were former home secretary Lord Brittan and D-Day veteran Lord Bramall. All were investigated as a result of lurid allegations by a man known only as "Nick", whose claims were described as "credible and true" by Detective Superintendent Kenny McDonald.
McDonald, Deputy Assistant Commissioner Steve Rodhouse and another, unnamed detective chief inspector have been cleared by the IPCC of mishandling evidence and causing prolonged and undue distress to the suspects. However they will be investigated for allegedly misleading a district judge in order to obtain search warrants.
Carl Gumsley, IPCC Commissioner, said: "The allegation that incomplete information may have been provided to a district judge when applying for search warrants is serious and the IPCC will thoroughly investigate this matter. However, a thorough assessment into the other matters that were referred to the IPCC has been carried out.
"After considering the information resulting from that assessment, I am of the opinion that there is no indication that these matters would amount to behaviour which would justify disciplinary proceedings. Consequently, I have taken the early decision to discontinue the independent investigation into those matters."
Operation Midland lasted 16 months and cost £2.5m. In a damning report, retired judge Sir Richard Henriques identified 43 serious failings in the way the Met handled the investigation, in particular asking why "Nick" was believed for so long. "Nick" is being investigated by Northumbria Police for allegedly perverting the course of justice.
In a statement published by The Guardian, Harvey Proctor said: "How many errors do the MPS need to make before the IPCC will take action? It is my view that no police officer will ever be held responsible for the bungled and disastrous Operation Midland that has ruined my life and left me destitute."
However, Assistant Commissioner Fiona Taylor, MPS lead for professionalism, said: "We said on the publication of the review by Sir Richard that we are not afraid to learn lessons. The Met decided to refer these officers to the IPCC after we had read the full detail of Sir Richard's review, so that an independent assessment could be made about their conduct.
"We believed that was important for the confidence of the complainants and indeed for our own officers, given the significance of these issues. Whilst the Met is clear we did not get everything right, the IPCC has found no evidence to indicate bad faith, malice or dishonesty on the part of the officers as they investigated the allegations made by 'Nick'."