The former president of the United States, Barack Obama, has called the Trump administration's decision to roll-back protections of young undocumented immigrants as "wrong", "self-defeating" and "cruel".
"Ultimately, this is about basic decency," Obama said in a statement published on Facebook about the ending of Deferred Action for Childhood Arrivals (DACA), an executive order that gave a safety net from deportation to people who arrived in America illegally as children.
Protocol dictates that former US presidents do not comment on the actions of their successors, making Obama's intervention even more significant.
"Immigration can be a controversial topic," Obama started his statement, adding: "We all want safe, secure borders and a dynamic economy, and people of goodwill can have legitimate disagreements about how to fix our immigration system so that everybody plays by the rules."
According to the former president, the DACA rules were originally made because "it made no sense to expel talented, driven, patriotic young people from the only country they know solely because of the actions of their parents" and also "because our immigration enforcement agencies have limited resources, and it makes sense to focus those resources on those who come illegally to this country to do us harm".
"Deportations of criminals went up. Some 800,000 young people stepped forward, met rigorous requirements, and went through background checks" Obama said, adding: "America grew stronger as a result".
Obama, whose administration brought in the DACA rules, said: "To target these young people is wrong – because they have done nothing wrong. It is self-defeating – because they want to start new businesses, staff our labs, serve in our military, and otherwise contribute to the country we love. And it is cruel."
Trump's predecessor added that the planned roll-back "isn't required legally" and is simply a "political decision and a moral question." Along with the already damning language, Obama went on to call the action "contrary to our spirit, and to common sense".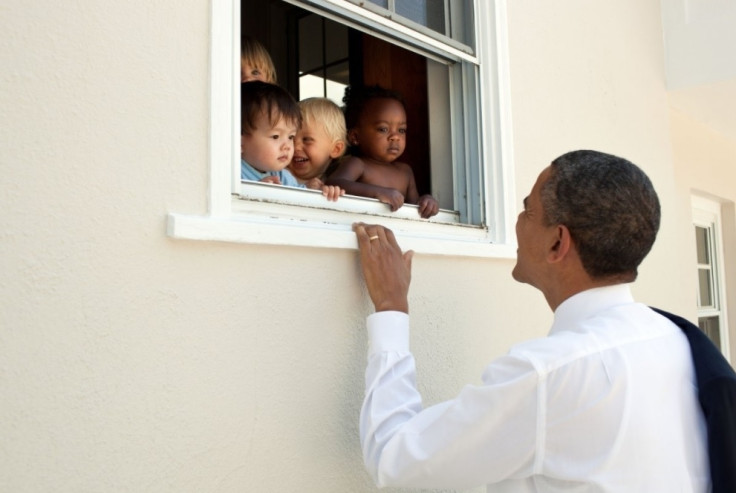 The former president called on Congress to act "to protect these young people and our future". Several Republican Senators have already come out against the White House's move.
Arizona Senator and former presidential candidate, John McCain ,called it "the wrong approach to immigration policy", adding: "I strongly believe that children who were illegally brought into this country through no fault of their own should not be forced to return to a country they do not know."
In his statement, Obama said "Ultimately, this is about basic decency." in a poignant paragraph. "This is about whether we are a people who kick hopeful young strivers out of America, or whether we treat them the way we'd want our own kids to be treated. It's about who we are as a people – and who we want to be."