Donald Trump scraps Daca Dreamers scheme for young undocumented immigrants
US President makes the first of his promised cuts into US immigration.
A scheme to protect young undocumented immigrants in the US is to be scrapped, Attorney General Jeff Sessions announced .
Sessions described the Obama-era policy as an "open-ended circumvention of immigration laws" and a "unilateral executive amnesty".
He added: "The nation must set a limit on how many immigrants we admit each year. We cannot admit everyone who would like to come here, it's just that simple."
The Deferred Action for Childhood Arrivals (Daca) programme was introduced five years ago by President Barack Obama and protects nearly 800,000 young men and women, often called 'Dreamers', from deportation and allows them to work legally.
The majority of Dreamer immigrants in the US are from Mexico and other Latin American countries.
Daca protections won't end immediately. Current Daca recipients whose permits expire by 5 March can apply to renew them until October.
Losing Daca protections would put Dreamers at risk of being sent away from the country they've lived in since they were children.
White House officials have said their focus is on deporting criminals, but they have also made clear that no undocumented immigrant is safe from being detained or deported.
More than 200,000 Dreamers live in California, while 100,000 are in Texas. New York, Illinois and Florida also have large populations.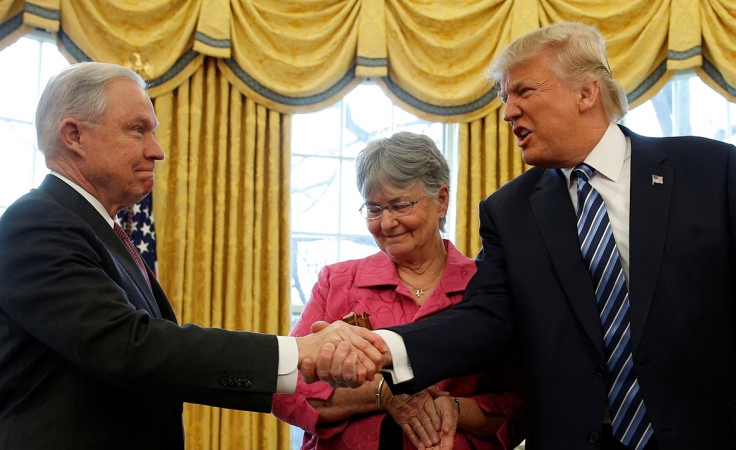 The Obama administration created the Daca programme in 2012 as a stop-gap to protect young immigrants from deportation as it pushed unsuccessfully for a broader immigration overhaul in Congress.
On the campaign trail President Donald Trump slammed Daca as an illegal "amnesty" and vowed to eliminate the programme on his first day he began work at the White House.
But since taking office he admitted in a February press conference he finds the subject "very, very tough". Trump added he intends to show "great heart" in dealing these "incredible kids".
A growing number of Republican lawmakers and business leaders have spoken out against scrapping the programme.
Republican White House Speaker Ryan last week urged the president not to scrap the scheme, arguing it left many young people "in limbo".
"These are kids who know no other country, who were brought here by their parents and don't know another home."
Facebook founder Mark Zuckerberg and Apple chief executive Tim Cook, who tweeted that 250 of his firm's staff were "Dreamers" and "I stand with them".
The White House has signalled that it is willing to give Congress up to six months to find an alternative scheme to protect the existing 800,000 in the programme.
Trump tweeted this morning ahead of the Sessions announcement: "Congress, get ready to do your job - DACA!"
Dreamers are a fraction of the estimated 11 million illegal immigrants in the United States, most of them Hispanic. Trump as a candidate had promised to deport all of them.
© Copyright IBTimes 2023. All rights reserved.