Experts working on the Chichen Itza pyramid have discovered another structure inside it. It is the third structure found within the Temple of Kukulkan — another name for Chichen Itza — that is built like a "Russian nesting doll".
"It's like a Russian nesting doll. Under the large one we get another and another," researcher Rene Chavez Seguro, project chief and geophysics expert, said at a press meeting on Wednesday (16 November). It is believed that the new discovery is the original structure built at the pyramid.
According to reports, the 10m-long third structure was found enclosed by another 20m structure, which itself was encased by the 30m exterior complex of Chichen Itza in Yucatan state. The arrangement of the structures suggests that the pyramid was built in three stages, the BBC reported.
The base of the pyramid dates back to the pre-Hispanic era but the whole structure is believed to have been built over different time periods. The middle structure, which was discovered in the 1930s, is thought to have been built between the years 800 and 1000, while the exterior one dates back to the years 1050 and 1300.
Archaeologists, who found the new structure using tri-dimensional electric resistivity tomography or ERT-3D, believe the pyramids were built within each other for several reasons, like deterioration of the structure or the arrival of a new leadership.
Denisse Lorenia Argote, archaeologist at the National Anthropology and History Institute, said "if we can research this structure in the future it could be important, because it could tell us about the first-period inhabitants" of the site.
The latest discovery follows another in August 2015, when a group of scientists from the Autonomous University of Mexico found a secret sinkhole cave, known as a cenote, under the Temple of Kukulkan.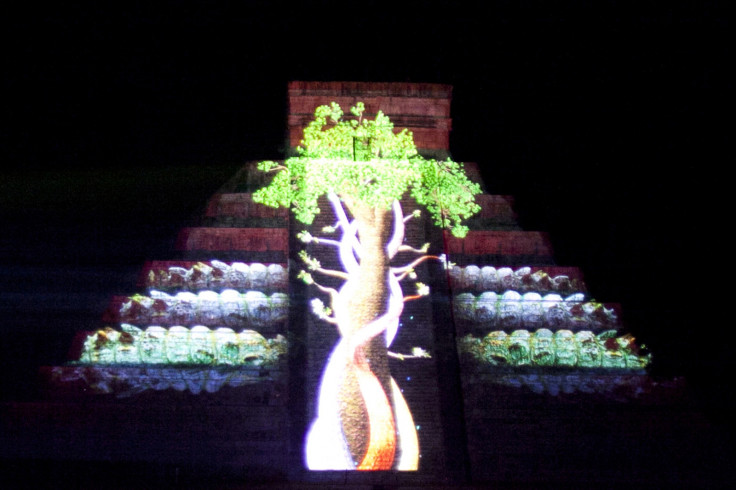 Chichen Itza is a Unesco World Heritage Site and one of the Seven Wonders of the World attracting more than a million tourists a year.