Mexico is willing to discuss and "modernise" the North American Free Trade Agreement (Nafta) with US President-elect Donald Trump's administration but will not renegotiate the pact, Mexico's top officials have said on Thursday (10 November).
Economy Minister Ildefonso Guajardo said he would try to explain how important the deal is for the region to Trump, who has heavily criticised and called it the worst trade agreement that Washington has ever signed.
The deal was signed by the US, Mexico and Canada and it came into effect in 1994.
"We're ready to talk so we can explain the strategic importance of Nafta for the region. Here we're not talking about ... renegotiating it, we're simply talking about dialogue," Reuters quoted Guajardo as saying.
"Today the world is not competing by country, it's competing by region," the minister added.
The country's Foreign Minsiter Claudia Ruiz Massieu said Mexico was ready to "modernise" Nafta with a Trump government and Canada citing how the deal has "yielded great results" for the three nations. There is an opportunity to make it "more beneficial" to all, he said. However, Massieu too ruled out renegotiation.
No date has been set for talks but it is reported that the two countries are expected to meet before Trump's inauguration in January, where he and Mexican President Enrique Pena Nieto are thought to have agreed to meet.
Canadian Prime Minister Justin Trudeau too said he was open to talks. "If the Americans want to talk about Nafta, I'm more than happy to talk about it," BBC reported him as saying.
Besides Nafta, Trump is said to have also condemned the Trans-Pacific Partnership (TPP), a broader deal that was signed between 12 countries on the Pacific Rim earlier this year. Mexico is thought to be pinning its hope on the TPP deal to use it as a channel to update Nafta and to expand its trade with Asia.
Guajardo said if the US does not accept TPP as a vehicle to modernise Nafta, then Mexico would have to look for other corridors to achieve its goal. However, any such measures on the tri-partite accord would have to include Canada too, he said.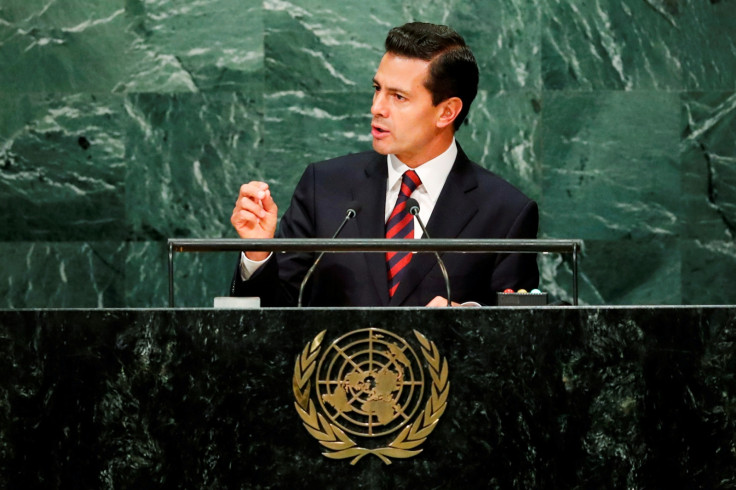 The economy minister said he hopes seven signatories, including Japan, Mexico, New Zealand, Australia, Singapore, Vietnam and Malaysia, ratify TPP by the end of 2016. But in the event it is not ratified by the US Congress, these countries should try and consider implementing the rest of the agreement without Washington.
Japan's lower house is reported to have approved the deal on Thursday (10 November).
The Nafta, which was signed when Bill Clinton was US president, created one of the world's largest free trade zones meant to benefit small businesses by reducing tariffs on most products and to lower bureaucracy to facilitate buying and selling abroad.
Meanwhile, the Mexican President said he was optimistic about the new and positive bilateral relationship with the US under Trump presidency.
"I have real optimism that we will be able to build a new working agenda in the bilateral relationship that would be positive," Pena Nieto said. "It will also benefit the societies of both countries."