Fernando Alonso and Sebastian Vettel are separated by less than one-hundredth of a second, as we head into the final practice session for the 2013 Formula 1 Grand Prix.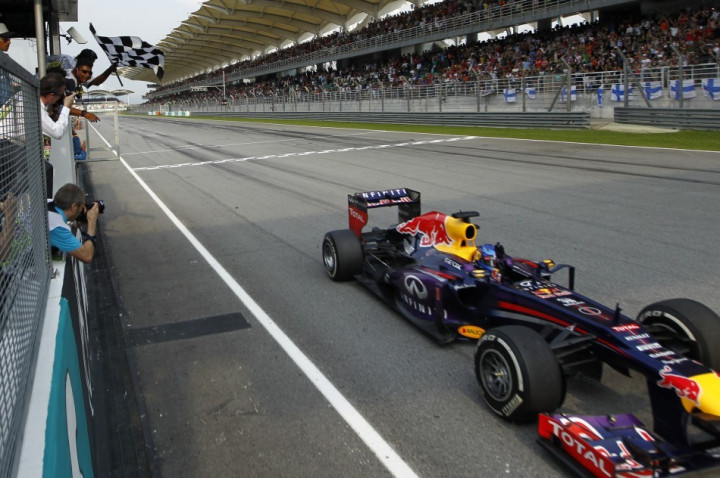 The Spaniard was fastest in a rain-affected Friday morning session, with Vettel a disappointing 19th. The defending world champion struck back in the afternoon, with the fastest time of the weekend - 1:22.808. However, in his home race, Alonso would not be denied and posted 1:22.825 to finish second.
And with more rain expected by the time qualifying starts on Saturday, we should be in for a very exciting start to the European season.
Where to Watch Live
Live coverage of the third practice session starts at 9.45am BST on Sky F1. Live coverage of the qualifying session starts at 12pm BST on Sky F1. Real time text updates, for both sessions, are available under the Live Timing section on the sport's official Web site.
Friday Practice Review
There was rain forecast for Friday morning and it duly arrived, soaking the Circuit de Cataluña ahead of the start. Several teams and drivers began the session with inter and even full wet tyres and it wasn't till the final 15 minutes that the front-runners began posting fast (well, relatively so anyway) times.
Alonso and Massa set the fastest times, with the Spaniard, recording 1:25.252 to go top and the Brazilian posting 1:25.455. Both drivers were comfortably ahead of Jean-Eric Vergne; the Frenchman was a surprise front-runner in his Toro Rosso, posting 1:25.667 and staying ahead of the Lotus-Renault of Romain Grosjean, arguably the faster car.
READ: Formula 1 Spanish GP 2013: Fernando Alonso and Ferrari Dominate Opening Practice
The second session started, fortunately, with the sun shining brightly. And Vettel was one of the first cars on track. The German had ground to make up on Alonso, Raikkonen and other championship rivals. And he responded with the fastest time of the weekend, posting 1:22.808 only halfway through the session. Alonso's time was, however, only 0.017s off his pace and that points the way to a potentially nail biting qualifying period. More interestingly, the Ferrari driver appeared to encounter traffic on his hot lap, suggesting he could have more outright pace than Vettel.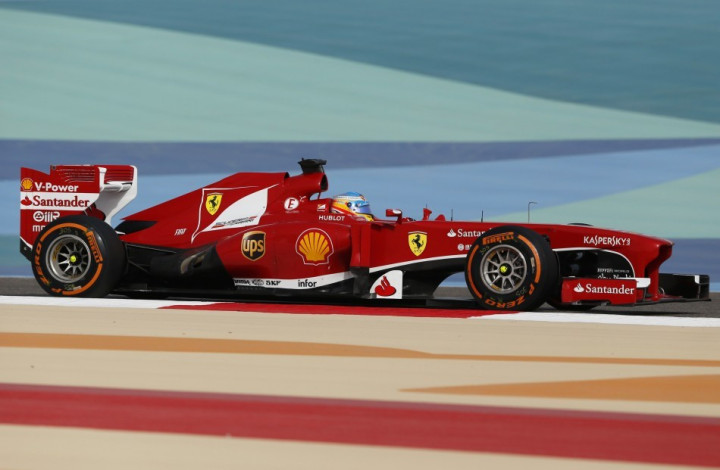 Webber completed a strong finish to the day for Red Bull, with third place and a time that was less than a tenth off his team mate. The Red Bulls look in excellent shape for the rest of the weekend, as do the Ferraris. Massa came home in fourth, with his 1:23.110 only marginally off Kimi Raikkonen's fourth place time.
READ: Formula 1 Spanish GP 2013: Fernando Alonso and Ferrari Dominate Opening Practice
Technical Notes
Speculation over just how fast drivers will be on Saturday and Sunday is just that... speculation. Fuel weight is a critical factor in ultimate speed and since there is no way of knowing exactly how much fuel each car was carrying through the Friday sessions, ultimate pace remains hidden till the qualifying period.
However, tyre wear is a more visible phenomenon and Pirelli's medium compounds could come under more criticism after this race. The Italian manufacturers have brought the hard and medium compounds to Spain, with a third compound - an experimental hard tyre - offered only during practice sessions.
Raikkonen and di Resta both reported significant graining on the medium compounds and from the available evidence, a 10-lap run is probably the most you can get out of those tyres.
How that will affect the race remains to be seen but we may see some drivers opt to qualify on the harder compound tyres and look to gain a tactical advantage in the race. McLaren drivers Jenson Button and Sergio Perez, for example, were both well off the pace and could opt to sacrifice initial speed for a longer first stint.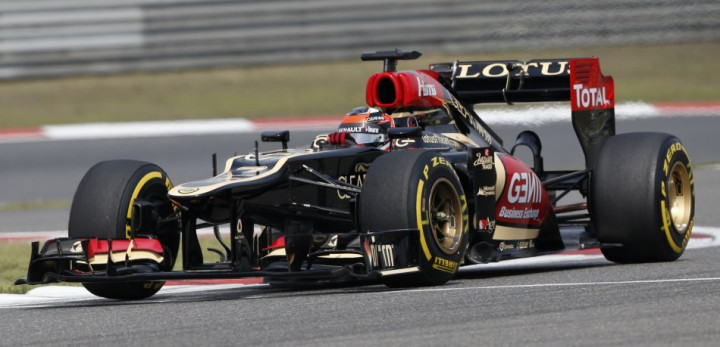 Weather Forecast
There could well be more rain on Saturday morning. The third practice session is to start at 11am local time and we could see the early morning cloud cover over the track give way to rain. Temperatures are expected to be around 18C, with humidity in the 70% range.
The weather will hopefully clear up by 2pm local time, which is when qualifying is scheduled to start. Air temperatures will probably remain about the same but reduced cloud cover should mean the sun will come out to shine.