Williams have announced that they will link up with Mercedes to create their engines from the 2014 season onwards, after the team chose not to renew their deal with Renault.
With new rules coming into play from next season regarding the types of engines cars can use, Williams say that Mercedes are the perfect match, though they will continue to build their own transmission systems.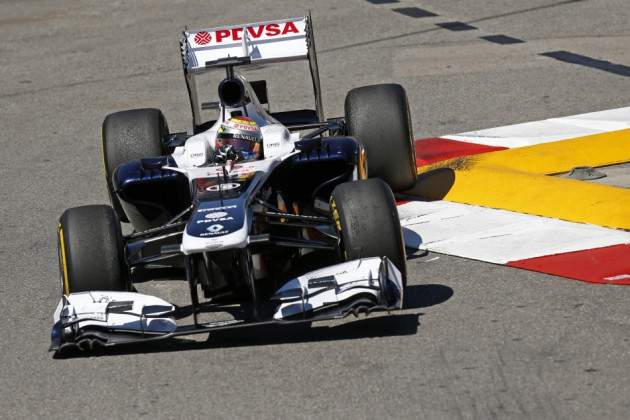 Deputy Team Principal Claire Williams said of the agreement: "The announcement of this partnership is exciting news for Williams. Securing the right engine supply partnership is a key milestone in the implementation of our strategy for long term success."
The deal effectively ends Williams' relationship with Renault, but the company's F1 President Jean-Michel Jalinier was confident that they would go out on a successful note.
"We would like to thank Williams for the warmth it has extended to Renault over the last two years and wish the team the very best for the future," he said.
"We will continue to actively work with the team until the Brazilian Grand Prix in November to end the second incarnation of the partnership with results that do justice to its reputation."
Mercedes, who have their own team in the F1 Championship, will be concentrating on making the best Energy Recovery System in the business, with cars now needing to rely more on this side of the engine when the new rules come into place in 2014.
Andy Cowell, Managing Director of Mercedes AMG HPP, said of the agreement with Williams: "Williams is one of the sport's iconic names and we are very excited to be working together towards a successful future under the new regulations.
"A further positive is that this new agreement provides Mercedes-Benz with the long-term stability of supplying our works team and at least two partners from the 2015 season onwards, following the conclusion of our relationship with McLaren at the end of next season."