F1 Season Will be Very Close - Mark Webber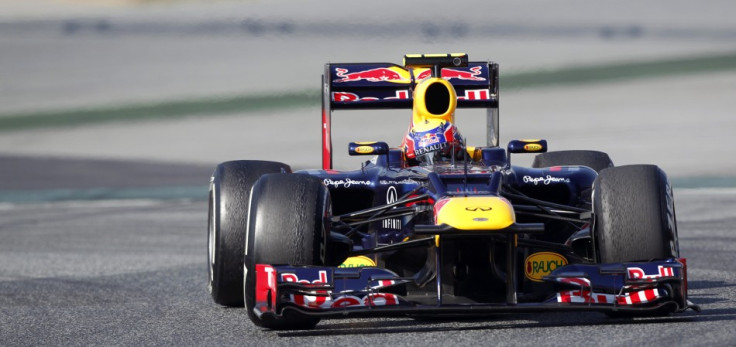 Mark Webber has admitted that the new F1 season will be closely fought, making a change from the dominance his Red Bull team enjoyed in 2011.
Speaking after the first day of the final test session at Barcelona's Catalunya circuit, the Australian also said that, while the team's testing programme was on course, there simply was not enough time to do everything they would like.
"It is going to be really tight," he said. "The racing will be between several teams and it is difficult to understand who is doing what at the moment, because we have such a big variation in fuel and tyre conditions and all sorts of stuff.
"You can analyse it until you are blue in the face but ultimately even when we have done the race in Melbourne we need to go to Sepang and we need to get a picture on how the championship is unfolding."
Webber added: "One 90- minute race in Albert Park won't be deciding the championship, it will be whoever can pull things together for the first part of the championship and come back with some decent points."
With regard to the ongoing winter testing at Catalunya, Webber conceded that time was against the team.
"There are so many things to consider when we have a condensed winter programme like this. You need to get your priorities right and concentrate on those. That's where experience comes in and we have plenty of that.
"It's going well but there aren't enough hours in the day, though I'm sure we're not the only team feeling that."
Webber spoke after completing 102 laps of the Catalunya circuit on Thursday, posting a personal best time of 1m 23.830. He was half a second behind the fastest lap of the day set by Roman Grosjean in the Lotus.
With just three days of testing left, Webber was looking forward to the first race at Albert Park, Melbourne on 18 March.
"We're here at the last test now. It's starting to build up for the first race and we're pretty excited for that."
Despite the tight testing schedule, morale in the Red Bull team remains high, as they hope to repeat last year's performance, scooping both the Drivers' and Constructors' championships.
Webber's race engineer Ciaron Pilbeam said: "We had a good run, with no reliability issues at all, so overall a very successful day. We spend the morning working through short runs and in the afternoon we did some longer runs, performance work.
"When you get through the full programme without problems there's not much to say beyond that it was a good day."
© Copyright IBTimes 2023. All rights reserved.