Ferrari driver Fernando Alonso has no desire to move to a new team next season, according to his management head, Flavio Briatore. The Italian's comments come after growing speculation that Alonso will move to Ferrari's championship rivals Red Bull for next season; the Milton Keynes outfit will have one race seat vacant after Australian Mark Webber retires this year.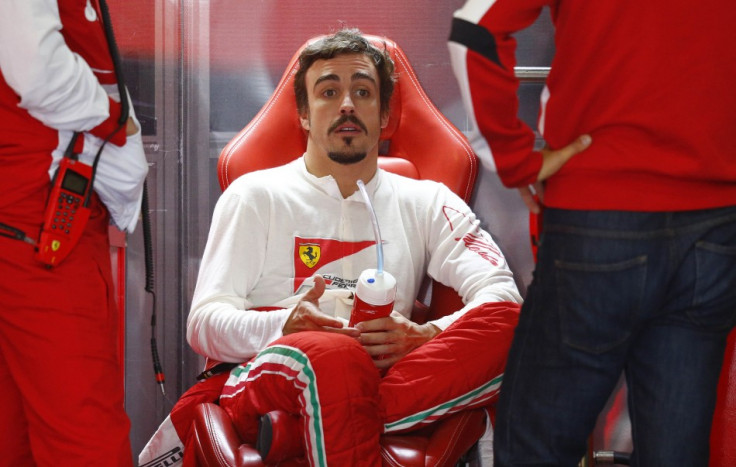 "Alonso has never said he wants to leave. Ferrari-Alonso remains a winning pairing. No. No temptation whatsoever," Briatore told Gazzetta dello Sport.
The Spaniard, a double world champion under Briatore while at Renault, has struggled over the past couple of seasons with the scarlet cars and is presently third in the 2013 Formula 1 world championship; he has 133 points to leader Sebastian Vettel's 172 with Lotus' Kimi Raikkonen in between on 134.
He finished fifth in last weekend's Hungarian Grand Prix, a disappointing result given he lost second place in the standings to Raikkonen and slipped even further behind Vettel. The Ferrari has been mediocre for most of this campaign, requiring Alonso to muscle it over the finish line in high points scoring positions on more than one occasion.
Alonso's future at the team came under doubt after a cryptic comment to Italian press outlets. According to ESPN F1, he was asked what he wanted for his birthday (29 July) and he said he wanted a faster car.
Ferrari president Luca di Montezemolo was quick to criticise Alonso and reportedly told him:
"All the great champions who have driven for Ferrari have always been asked to put the interests of the team above their own. This is the moment to stay calm, avoid polemics and show humility and determination in making one's own contribution, standing alongside the team and its people both at the track and outside it."
Meanwhile, Red Bull boss Christian Horner has been surprisingly quiet so far, over the rumours. The team principal spoke to reporters after the race at the Hungaroring.
"We are in a fortunate position where there is quite a lot of interest in the seat for next year. Any conversations with any driver remain confidential. Of course, there has been quite a few drivers expressing interest in the seat. Is [Alonso] available? You ask him," he commented.
An Alonso-Vettel partnership would undoubtedly be an exciting one, although if it is in the best interests of the sport to have two world champions in the same team remains to be seen. Nevertheless, this is not the first time such links have been made.
The only difference is that the last time it was made, Ferrari were doing the talking. In January, before the start of the season, the scarlet cars' boss Stefano Domenicali refused to rule out the possibility Vettel could move to Maranello and replace Felipe Massa.
Could Vettel and Alonso one day be part of a dream team. I think our President has already commented on this subject several times: a dream team is fantastic if it is correctly managed," he said.
However, those rumours were quickly rebuffed by Vettel himself and di Montezemolo.