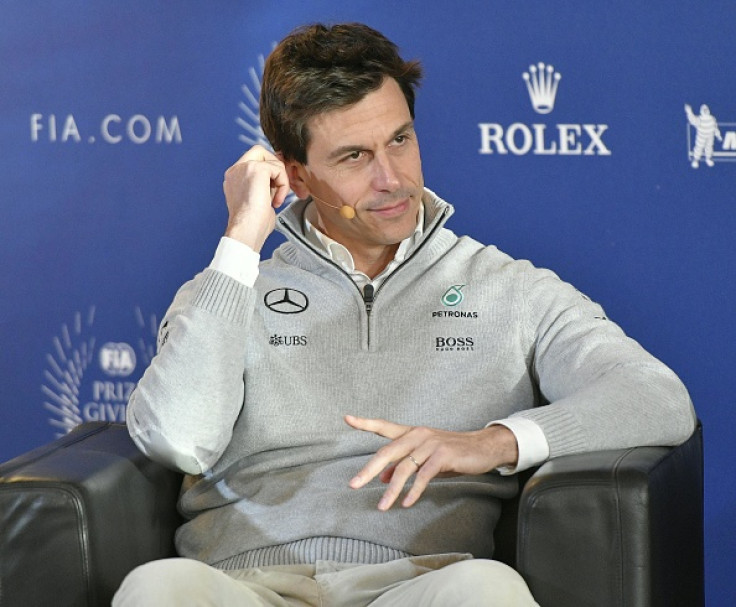 Mercedes AMG Formula One team's motorsport boss Toto Wolff is confident the Lewis Hamilton and Valtteri Bottas partnership will work well in 2017 and admitted that both the drivers 'respect each other'.
The Briton and former Mercedes driver and reigning world champion Nico Rosberg shared a fractious relationship during their four years together at the Brackley-based team. They had numerous run-ins on and off track and a number of times needed the team hierarchy to intervene. Bottas has taken the German's place following his retirement at the end of the 2016 season, and the team will hope the two share better camaraderie going forward into the new campaign.
Hamilton recently admitted that he does not get on well with teammates, when asked about his ideal teammate, but Wolff is confident about Mercedes' new partnership. The German businessman indicated that Bottas' selection was based on their search for a driver, who can fill the role Rosberg had within the team in the last three years.
"I think the balance between Lewis and Valtteri works," Wolff said in a video on the Mercedes AMG F1 team's official website. "They are two very different personalities and for us it was important to fill Nico's shoes. Nico had a certain role in the team and Valtteri pretty much fits into that."
"We believe the interaction and dynamics between the two drivers is going to work well, they respect each other and so far, from what I have seen, Valtteri has settled in well," the Silver Arrows team's motorsport boss added.
Bottas' long-term future with the team, however, remains unclear as he was handed a deal just for one season with Wolff hinting that they will look at signing more experienced drivers like Sebastian Vettel or Fernando Alonso in 2018 if the Finn fails to meet expectations.