UPDATE: Marussia test driver Maria de Villota is said to be conscious and is continuing to receive medical attention following her crash during testing at Duxford airfield on 3 July.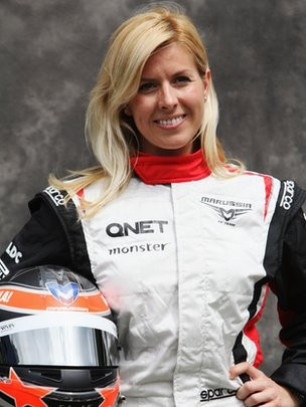 Marussia has issued the following statement: "Further to the accident involving the Marussia F1 Team's Test Driver Maria De Villota this morning, the team can confirm that Maria was transferred by ambulance from Duxford Airfield, where the accident happened, to Addenbrooke's Hospital in Cambridge.
"Since Maria's arrival at the hospital at approximately 10:45 this morning, she has been receiving the best medical attention possible at the hospital, which is the region's major trauma centre. Maria is conscious and medical assessments are ongoing. The team will await the outcome of these assessments before providing further comment.
"The team's first priority at this time is Maria and her family."
The accident happened shortly after 9am when the Spaniard is believed to have crashed into the back of a Marussia transport truck while coming back into the pits after completing her first test on the runway.
East of England Ambulance Service said in a statement that it received an emergency call at 09.17am, and sent an ambulance and specialist medical crew to the scene. De Villota has since been transferred to a local hospital.
Spokesman Gary Sanderson said: "A woman has sustained life threatening injuries and following treatment at the scene by paramedics, she has been taken to Addenbrookes Hospital for further care."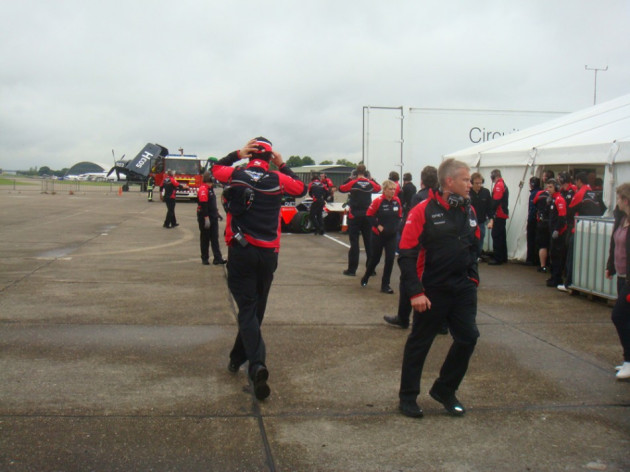 In a statement shortly after the accident, the team said: "At approximately 09.15hrs BST this morning, the Marussia F1 Team's test driver Maria De Villota had an accident in the team's MR-01 race car at Duxford Airfield where she was testing the car for the first time."
"The accident happened at the end of her first installation run and involved an impact with the team's support truck."
The BBC reports: "Cambridgeshire presenter Chris Mann, who witnessed the crash, said the car had completed a circuit when it 'suddenly accelerated' into the back of the lorry.
De Villota, 32, was due to take part on two days of straight line testing at the runway in Duxford in her role as test driver for the team, ahead of the British Grand Prix which takes place at Silverstone on 15 July.
A former World Touring Car Championship and Superleague Formula driver, de Villota was due to use her first test session with the Marussia team to work on a major upgrade package ahead of the next race at Silverstone.