Business magnate Bernie Ecclestone will no longer run the world of Formula One after it was confirmed US giant Liberty Media has completed its 6.4bn takeover of the sport. And after almost four decades at the helm of F1, Ecclestone, now 86, has been replaced by Liberty Media's chief executive Chase Carey.
F1 supremo Ecclestone will be succeeded by 21st Century Fox chairman Carey, but has been appointed "chairman emeritus" and will still act as an adviser to the board.
"I'm proud of the business that I built over the last 40 years and all that I have achieved with Formula One," Ecclestone said in a statement released by Liberty Media.
Carey, now chairman of the newly named Formula One group, has hailed the achievements of his predecessor over the past 40 years.
"I would like to recognise and thank Bernie for his leadership over the decades. The sport is what it is today because of him and the talented team of executives he has led, and he will always be part of the F1 family," the 63-year-old said.
So what exactly has Ecclestone bequeathed to Formula One? IBTimes UK had a look in greater detail.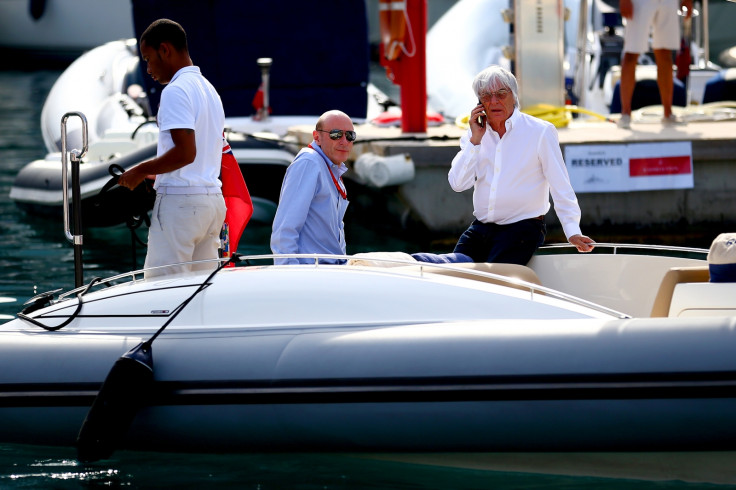 How it all started
The billionaire formed the Formula One Constructor's association (FOCA) in 1974 along with five others and became chief executive in 1978. This is where he staged his famous coup, securing the right for the FOCA to negotiate television contracts for the Grand Prix – after a series of legal wranglings with the Fédération Internationale de l'Automobile (FIA), the governing body of motorsport and Jean-Marie Balestre.
Who is Bernie Ecclestone?
Born: Suffolk, UK, 28 October 1930
Net worth: $3.1billion (2016 estimates)
Children: Deborah, Tamara and Petra Ecclestone
Ecclestone has been married three times - Ivy Bamford (divorced), Slavica Ecclestone (divorced) and Fabiani Flosi (married 2012).
Ecclestone then established Formula One promotions and administration (FOPA), giving 47% of revenue to the teams, 30% to the FIA, and 23% to FOPA (i.e Ecclestone); and in return, FOPA put up the prize money.
Turning point: Television rights
Television rights shuffled between Ecclestone's companies, teams, and the FIA in the late 1990s, but he emerged on top again in 1997 when he negotiated the present Concorde agreement in exchange for annual payments thus retaining the television rights.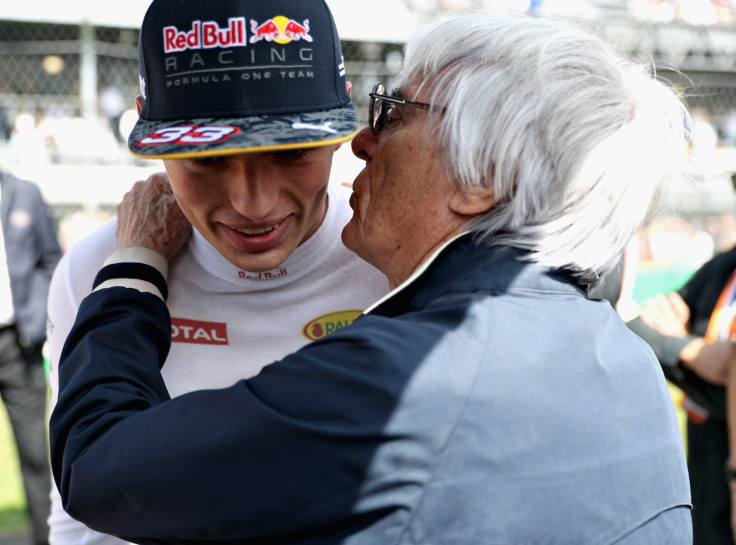 Despite heart surgery and triple coronary bypass in 1999, Ecclestone has remained as energetic as always in promoting his own business interests. In the late 1990s he reduced his share in SLEC Holdings (owner of the various F1 managing firms) to 25%, but despite his minority share he still retained complete control of the companies.
Ecclestone built F1 into a sport that would one day be valued at £6.4bn
In 2000, Ecclestone struck a deal to exploit the commercial rights of F1 for 100 years from 2013. The deal is worth $360 million and gets the European Commission Competition Directorate off the FIA's back over the way the sport is run.
That set in motion a series of sales where the rights were passed from one entity to another, a process which culminated in Ecclestone standing trial for bribery in Germany in 2014. The case was dropped after a payment of $100m (£79m) without presumption of guilt or innocence. Subsequently, Liberty took over from previous owner CVC Capital Partners.
Will Liberty Media make any drastic changes to Formula One?
It is believed the media group is looking to exploit the digital media angle of the sport, an area in which Ecclestone had no interest. It also intends to invest in securing the futures of certain races which it considers lucrative. It also wants to promote and expand the sport in the US, where F1 has struggled to take off as a spectator sport.