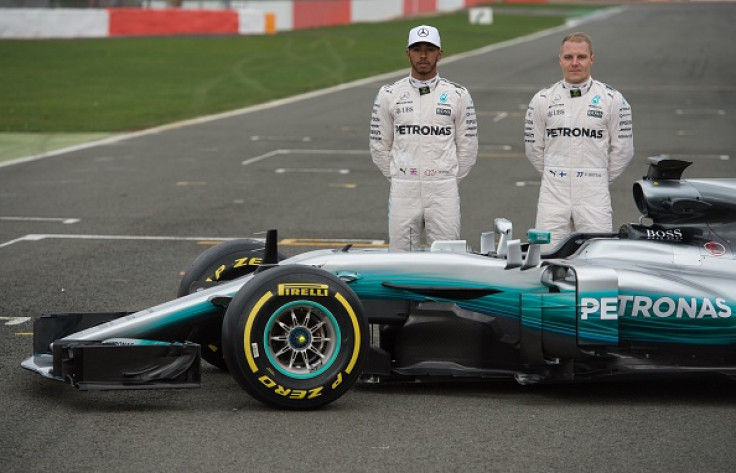 Lewis Hamilton has labelled his working relationship with new Mercedes teammate Valtteri Bottas better than he has had with any other teammate in the past.
The Briton shared a fractious relationship with his former best friend Nico Rosberg at Mercedes for four seasons prior to which he also had a tumultuous partnership with Fernando Alonso for one season at McLaren. Hamilton has admitted that he has a rivalry with everyone and is unlikely to get along well with a teammate, but the Silver Arrows team will be hoping that the new pairing will be more cordial than in the past.
The three-time world champion has indicated that he is keen to help the Finn settle down quickly into his new surroundings and is willing to share information to aid his progress. They have shared the garage for just one pre-season test thus far, and as of now it seems calm, but there is bound to be fireworks once both go head-to-head for race wins when the 2017 Formula One season gets underway in just over 20 days.
"Ha! But I have learned that he makes his own entertainment. He is very witty and comes out with some very funny things - which you would not really expect from a Finn! (Laughs)," Hamilton told F1's official site when asked if he will be providing all the off-track entertainment as his teammate is a man of few words.
"What I so far like about working with Valtteri is that it is all to do with the track - what we do on the circuit - and not outside. There are no games - there is complete transparency. I like that. I feel we already have a better working relationship than I ever had with any team mate I had before," the British driver explained.
"He wants to do the best thing that he can in his first year with the team - and with me being here for quite a while now, I want to deliver and make sure that I give as much information so that he will learn. And we do our talking on the track!"