England players who misbehave could be banned for playing for their country according to The Football Association's new code of conduct.
The three section code will be enforced to outline the punishment players can expect to receive for subsequent misdemeanours, which can include a suspension from international football.
While the introduction of the code is not a reaction to recent incidents involving Chelsea pair John Terry and Ashley Cole, it will ensure that players who commit acts of a similar nature feel the ramifications at international level.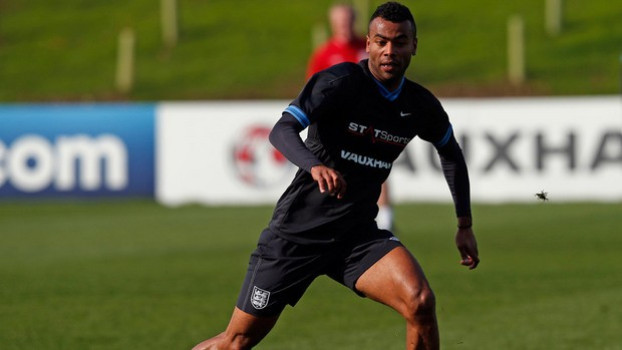 "The England players are representing their country, they're role models, their behaviour is incredibly important in respect of everything else we're trying to do," FA chairman David Bernstein said.
"I feel very strongly about that. It should really have been brought in years and years ago. Clearly in the past we've been hampered by not having a code and some things have been less clear than they might have been.
"These guys share a desire to play for England," he said. "They really do value it. But the FA is a complicated organisation. Having the whole regulatory side alongside Club England has created a degree of confusion. There has been a lack of clarity and the fact we haven't sat down with them has led to a bit of fuzziness."
The three sections of the code include general conduct, whether with England or not, conduct when selected by England and thirdly the result of any breach of the aforementioned rules.
Players will now be governed by the Club England code as well as the FA disciplinary process which has charged both Terry and Cole in recent weeks.
"If someone transgresses in a way that brings the integrity of the team or themselves or the organisation into question, we have the ability to warn them or to suspend them from England," said Adrian Bevington, Club England managing director.
Cole has until Thursday to challenge his misconduct charge, while Terry, who retired from international prior to his FA hearing, must appeal before next week's deadline should he wish to contest his four-match ban for racially abusing Anton Ferdinand. Chelsea are still to act on the publishing of the report which questioned the evidence given by both players.
The 31 year old Cole has avoided a punishment following his personal apology to Bernstein, and is set to play some part in England's World Cup qualifying double header against San Marino and Poland. Chelsea boss Roberto Di Matteo confirmed the club will take internal action against the full-back.