Fabio Borini has made it clear that he has no intention to leave Liverpool after just one year despite it being a season to forget for the Italian striker.
The 22-year-old arrived at Anfield last summer hoping to make a big impact in the first team but a broken foot kept him out of action for a number of months before suffering a dislocated shoulder shortly after returning to fill fitness.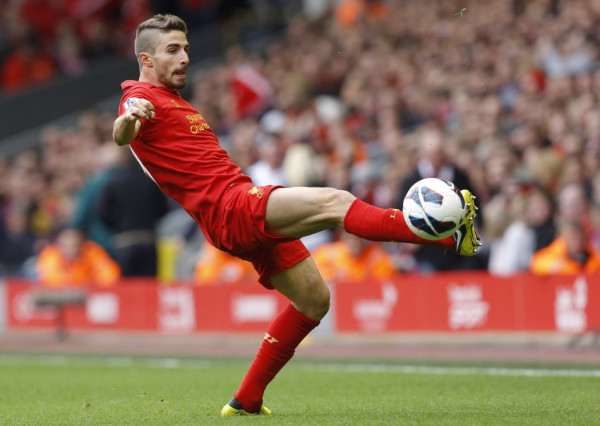 Borini has managed to make just nine Premier League appearances and is yet to open his account in the top flight.
There has been speculation suggesting that the Italy international would look to secure a move back to Serie A but Borini has made it clear that he wants to remain at Liverpool in order to prove his worth.
"It's been a difficult season due to some unfortunate injuries, but these things happen and you can only accept them," Borini told Rete Sport, as reported on Sky Sports. "This is not a totally wasted season, I hope to be helpful in these remaining four games and the 2014 World Cup is a big goal for me.
"In regards to my future, I'm not really thinking about next year, but I will stay at Liverpool because I have yet to prove that I can compete here."
Liverpool manager Brendan Rodgers had hoped that Borini would be able to work in tandem with Luis Suarez to create a prolific strike force. However, with injuries limiting Borini's playing time and with the Reds struggling for goals in the first half of the season, the decision was made to sign Daniel Sturridge.
The former Chelsea striker has performed well since moving to Anfield and January but with Borini injured there has been a lack of options for Rodgers.
Should Borini remain at Liverpool then Rodgers will be hoping that he has three first choice strikers all pushing for a place in the first team next season.