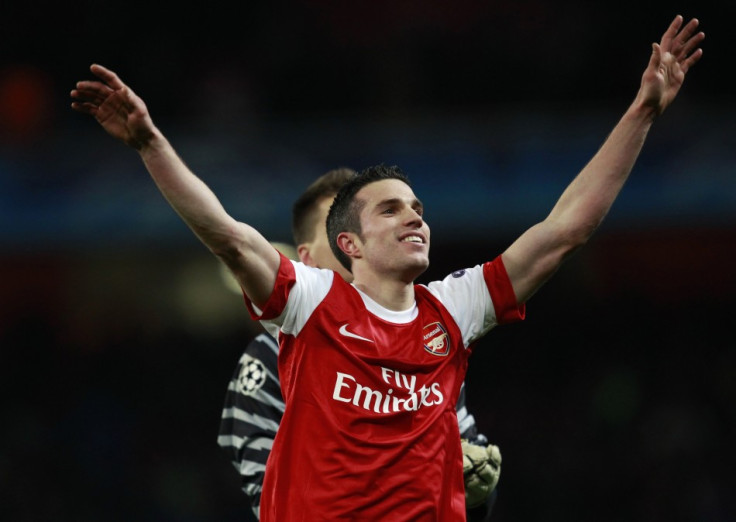 Former Arsenal captain Cesc Fabregas believes Arsene Wenger's pursuit for honours during his eight year Emirates career was hindered by the perennial injury problems experienced by Robin Van Persie.
Van Persie's worth to Arsenal this season has been exceptionally underlined by the Holland international's hugely prolific season to date. The 28-year-old is on the cusp of beating Alan Shearer's long standing goal scoring record set in 1995, of 36 goals in a calendar year, and Fabregas believes the club have always toiled in his absence.
In the last few years of Fabregas' Arsenal career Van Persie was perpetually in and out of the side because of his questionable fitness record and the aforementioned Spaniard believes the Gunners really missed their talismanic striker. Fabregas intimates Van Persie's absence was "fundamental" to their lack of silverware over the years.
When asked by the January edition of FourFourTwo Magazine about Arsenal's lack of more experienced players, Fabregas said: "Yes - especially in defence or in goal. Someone who speaks out.
"Also we missed Robin van Persie, an experienced player, for large parts of the season through injury.
"He never had a complete season free of injuries. For me, that is fundamental. How many assists have I given Robin? Many. Why? Because his movement was so good. But he wasn't always there. For a player like me, that hurts." The former Arsenal star continued.
"But not winning hurts. We were a good side, we played attractive football and I'm very proud of the fact that it was worth paying for a ticket to see us play."
Fabregas won the 2005 FA Cup with an Arsenal side that was subsequently dismantled following the departure of Patrick Vieira initially and then the likes of Thierry Henry.
Arsene Wenger's side remained competitive throughout years of an alleged transition but they failed to win another trophy during Fabregas' Arsenal career and he left the club in the summer after a lengthy pursuit by his former club Barcelona.
The January issue of FourFourTwo Magazine is now available.