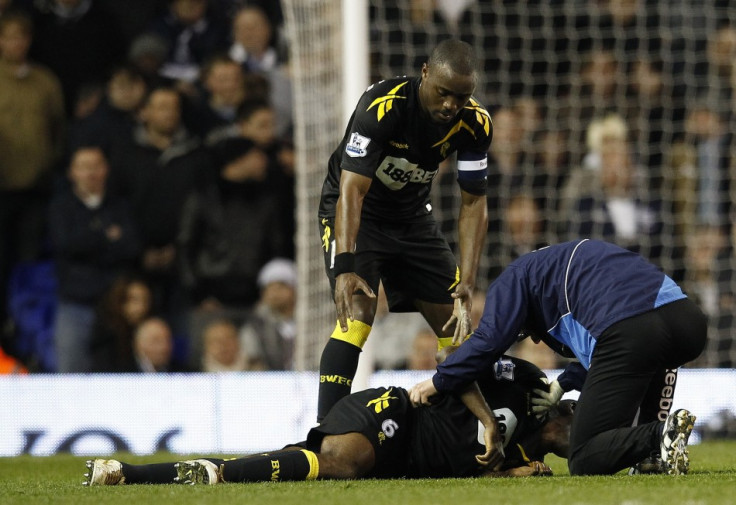 A statement has been released by Bolton and the London NHS Trust, revealing that Fabrice Muamba is making progress in his recovery, but is still in a serious condition.
Muamba has been in hospital for nine days now, after collapsing on the pitch as Bolton faced Tottenham at White Hart Lane. The match was abandoned, and the 23 year old was clinically dead for 78 minutes as medical staff worked to revive him.
But now the statement says that he is progressing, though there is still a long road back before the midfielder fully recovers.
"Fabrice Muamba remains in intensive care at The London Chest Hospital where his condition is serious but stable," the statement read.
"He continues to make encouraging progress in his recovery. Over the weekend, he has been able to sit out of bed for a short time, watch television and has begun to eat.
"However, he will need to continue to be closely monitored by the medical team at The London Chest Hospital for some time.
"His family requests that he receive no more visitors for the moment, outside of immediate family and members of Bolton Wanderers Football Club."
Owen Coyle said that he has watched some of the Bolton highlights in the hospital, as the side defeated Blackburn 2-1 at the weekend.
"Fabrice is able to recognise people and answer questions," Coyle explained, as reported by the Press Association.
"He also watched Match of the Day on Sunday morning, which shows he is making progress, although he did fall asleep with the score at 2-0."