Figures released by Facebook reveal that more than 235 million people play games on the social network each month, up from 205 million last year and now accounting for more than a quarter of the site's 955 million members.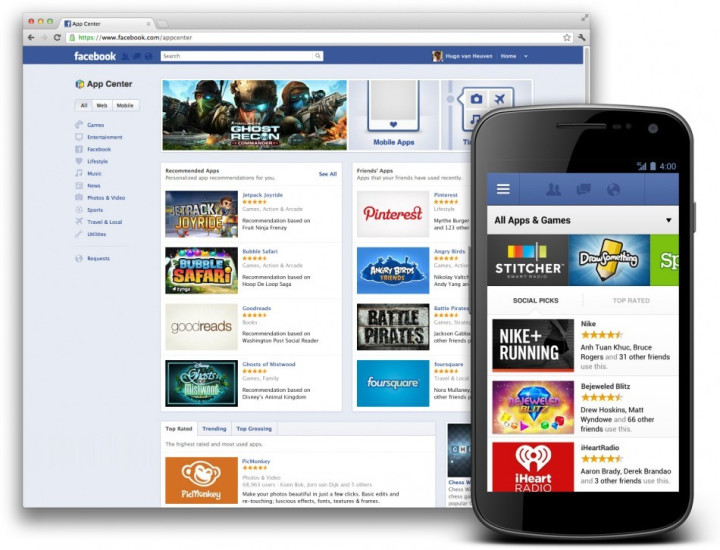 The number of Facebook users who play games on the site has grown by 15 percent in the last year, as the App Center is used by more than 150 million users a month.
The site also announced that five out of its top ten game developers are from European countries, compared to just one out of the top ten last year - this shift follows site usage as a whole, as now more than 80 percent of Facebook's users live outside of the US.
Since launching in June and made available worldwide soon after, the Facebook App Center has been used by more than 150 million users in the past month and is driving 2.4 times more installs of games than the old apps and games dashboard.
The new system is also encouraging users to come back, with those who install an app from the App Center 35 percent more likely to return to the app the following day, and 17 percent more likely to return within a week than through the old dashboards.
This increase in app use within Facebook means game developers are now in a position to grow and hire more staff to keep up with demand.
Game developer Wooga is hiring 100 new employees this year, while there are currently 120 open positions at Gamesys - which recently launched the first ever real-money gambling game on Facebook.
King.com, which is the number two games developer on Facebook and has more than 51 million monthly users, is hiring two employees a week while it prepares to go public.
Must Read:
The Future of Facebook: Market Saturation, China, Mobile Revenue and Gambling