Facebook, Apple and Google could open own universities under higher education reforms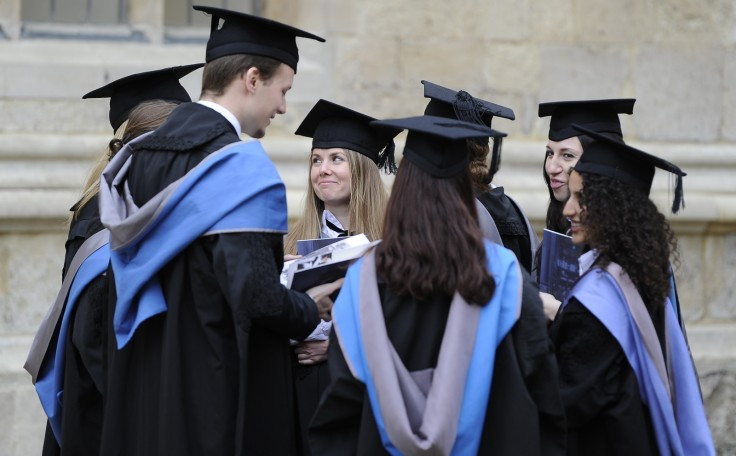 A new set of government reforms for the higher education sector could see companies like Facebook, Apple and Google open their own universities and higher ranked universities raising their current annual fees beyond the £9,000 ($12,928) cap. The higher education department is set to publish a new White Paper titled "Success as a Knowledge Economy" on Monday (16 May), The Independent reported.
The White Paper follows a consultation process that ran from 6 November, 2015 to 15 January, 2016.
The reforms proposed in the Green Paper titled "Fulfilling our potential: teaching excellence, social mobility and student choice" included setting up a new Office for Students, which will be formed by merging several publicly funded regulatory bodies into one for better monitoring of quality of education; branding universities on the basis of their teaching quality; easing the process for new universities to grant degrees; and shifting focus from research to teaching.
"We will reward excellent teaching with reputational and financial incentives; widen participation of people from disadvantaged backgrounds; provide greater focus on employability; open up the sector to greater competition from new high quality providers; and reform our regulatory structure so that it drives value for money for students and taxpayers," Jo Johnson, minister of state for universities and science, stated in the Green Paper.
"For too long, teaching has been regarded as a poor cousin to academic research. The new Teaching Excellence Framework, which we promised in our manifesto, will hard-wire incentives for excellent teaching and give students much more information both about the type of teaching they can expect and their likely career paths after graduation," he added.
According to the original consultation paper, there is a huge demand for skilled graduates in the job industry, but not many are working in high skilled employment fields. "Too many organisations find it hard to recruit the skilled people they need; this poses serious risks to the competitiveness, financial health and even survival of many businesses," the paper reads.
© Copyright IBTimes 2023. All rights reserved.