Facebook billionaire Mark Zuckerberg calls for universal basic income
The Silicon Valley boss said these payments could boost personal potential and build economic growth.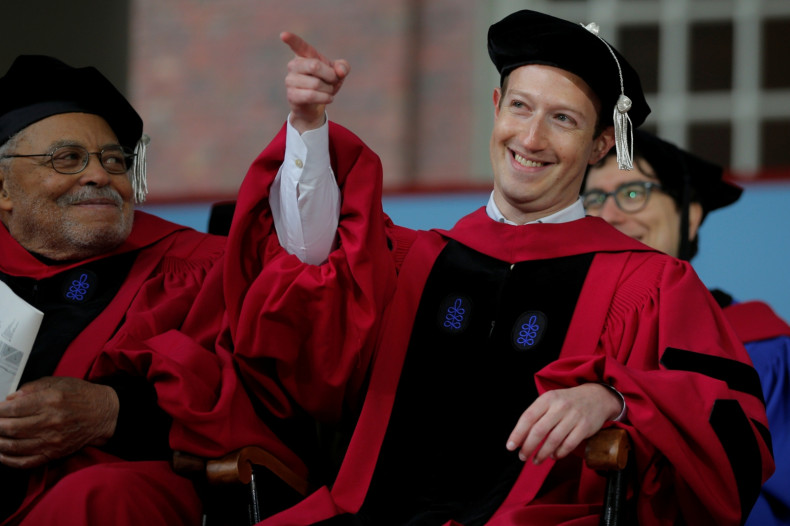 Facebook founder Mark Zuckerberg has called for a universal basic income to boost personal potential and build economic growth.
"We should explore ideas like universal basic income to give everyone a cushion to try new things," the billionaire said at his commencement speech to Harvard graduates on Thursday (25 May).
The idea of a universal basic income - where the US government unconditionally pays all citizens a small amount of money to cover basic needs – is being tested in a number of regions around the world.
Zuckerberg returned to his former university to receive an honorary degree - 13 years after he famously dropped out of the Ivy League school to focus on Facebook.
The social network boss is rated as the fifth richest person in the world with a net worth of $56bn, according to Forbes 2017 billionaires rich list.
The Silicon Valley head said he was able to pursue his passion through Facebook because he knew he had a safety net to fall back on.
He said: "If I had to support my family growing up instead of having time to code, I wouldn't be standing here today.
"Every generation expands its definition of equality. Now it's time for our generation to define a new social contract.
"We should have a society that measures progress not by economic metrics like gross domestic product but by how many of us have a role we find meaningful."
New social contract
Finland began a pilot earlier this year, where it pays 2,000 people a monthly tax-free payment of €560 (£490; $600) is to see whether providing a basic income will make the unemployed more eager to go into short-term jobs.
Four Dutch cities - Groningen, Tilburg, Utrecht and Wageningen - are to take part in a trial. Canada's Ontario will hold its own test, while Scottish councils in Fife and Glasgow are looking at proposals.
Supporters of a universal basic income argue that people might decide to acquire more education or change their career, to make themselves more attractive to the labour market. Others might start a business.
However, there is always the chance that it could be used as an excuse to work as little as possible.
Elon Musk, the chief executive of electric car firm Tesla, has also supported a universal basic income.