Billionaire Carlos Slim has spent 50 years building a business empire in his native Mexico – and its scale is little short of breathtaking.
Slim controls more than 200 companies spanning such industries as telecoms, banking, department stores, property and energy. The 77-year old's family fortune is put at $54.5bn (£42.1bn), according to Forbes 2017 billionaires list, making him the sixth richest person in the world. The eclectic range of his interests is estimated to account for around 40% of the value of the Mexican stock market.
His base is undoubtedly Mexico, but he has business interests right across Latin America including Argentina, Brazil, and Chile.
In the US he owns extensive property interests and just under a 17% stake in the New York Times, making him the largest shareholder outside of the Ochs-Sulzberger family, which has owned the paper for more than a century.
US President Donald Trump attacked Slim for using his influence to fuel attacks against him in the New York Times during his race for the White House last year.
The mogul manages to divide opinion in his home country, where the middle class is growing but around half Mexico's 127 million population still lives in poverty, according to the World Bank.
Some see him as an aspirational figures who has joined the super-rich populated by Americans such as Facebook founder Mark Zuckerberg, or Europeans like Spain's Zara owner Amancio Ortega.
Sharp dealmaker
But others see him as a sharp dealmaker able to get close to successive Mexican governments, which have allowed him to operate in the key telecoms sector with scant competition.
Slim is unapologetic about the way he runs his businesses. He has said: "When you live for others' opinions, you are dead. I don't want to live thinking about how I'll be remembered."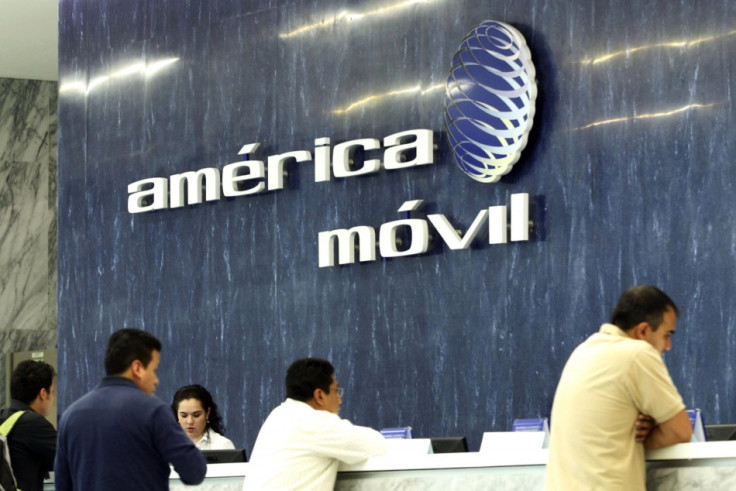 He first shot into the ranks of the international super rich in 1990, when he bought Mexican telecoms monopoly Telmex for $1.8bn, along with a number of other investors.
A decade later Telmex spun off its mobile phone business to create the lucrative America Movil, allowing him to enter large parts of the Latin American market, serving more than 153 million customers in 11 countries.
America Movil, the largest telecoms and pay TV group in Latin America, pioneered pay-as-you-go mobile phones in the region, and has more recently pushed into high-end smartphones and tablets. America Movil has a more than 60% share of the Mexican telecoms market. His telecoms firms have since served as the bedrock of his business interests.
Property trading
Slim, born in 1940, is the son of Lebanese parents. His father, Julian, emigrated to Mexico in 1902, at the age of 14, and later went on to make his fortune trading property in the 1910-17 Mexican revolution.
His father taught him to read financial documents at a young age; at 11 Slim bought his first government bonds; at 15 he had shares in what was then the country's largest bank, Banco Nacional de Mexico.
After taking a degree in civil engineering at the National Autonomous University of Mexico, he began working 14-hour days to build his own stockbroking company. By this time Slim has also inherited his father's business interests when he died in 1953.
By the age of 26, in 1966, Slim was worth $40m through a series of investments and acquisitions.
The following year he married Soumaya Domit Gemayel, also a Lebanese-Mexican, with whom he would go on to have six children before her death from a kidney ailment in 1999. He never remarried, but he has been romantically linked with Queen Noor, the American-born widow of the late King Hussein of Jordan, and Italian actress Sophia Loren.
All in the family
Slim's big break, like his father's, came at a time of national crisis. He took advantage of a nationwide fire sale of assets by local and foreign investors following the Mexican banking crisis and subsequent recession in 1982, vastly expanding his business empire.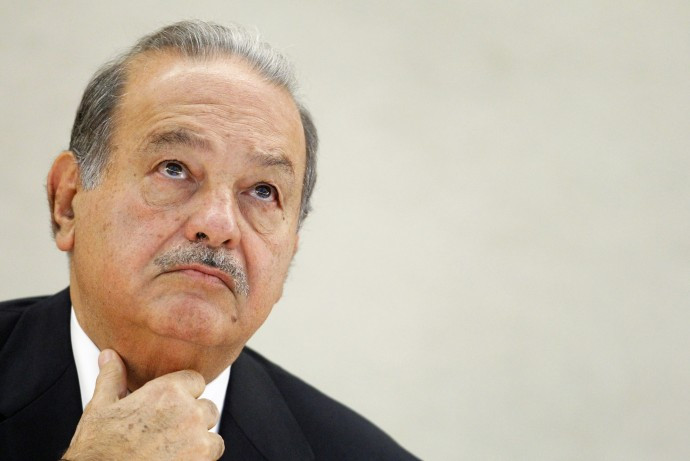 He shows no sign of stopping work, but now delegates the day-to-day operations of his businesses to his three sons, Carlos, Marco Antonio and Patrick, and his son-in-law, Arturo Elías Ayub. This leaves Slim free to take longer-term decisions on strategy.
Slim has a reputation for modest spending. He lives in the same six-bedroom house in Mexico City he bought more than 40 years ago, and wears the kind of off-the peg suits you would find in one his department stores. He does not own yachts or planes.
His two expensive habits are Cuban cigars and an extensive art collection that includes more than 400 pieces by Auguste Rodin.
Much of his art is housed in Museum Soumaya in Mexico City, named after his wife, which houses over 66,000 works, including such modern masters as Salvador Dalí, Pablo Picasso and Henri Matisse. The gallery is in the same Mexico City square as the headquarters of America Movil.
Every Monday he has dinner with his children and their spouses to discuss business, and every Wednesday he has lunch with his grandchildren. This son of Lebanese immigrants remains Mexico Plc's unchallenged chairman of the board.