Facebook Free Basics has been blocked in Egypt after the US technology giant refused to comply with demands that would have allowed the government and intelligence agencies to spy on users of the service at will, it has been revealed. First launched in October 2015 in collaboration with the nation's service provider Etisalat, the free internet initiative was being used by roughly three million Egyptians before it was scrapped without warning by government officials.
In the wake of net neutrality concerns and a backlash from major governments including India, two unnamed sources claiming to have 'direct knowledge' of the internal discussions between Facebook and the Egyptian government told Reuters the service being abandoned had more to do with government snooping than market competition.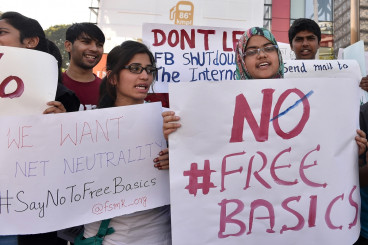 Yet in response, Mohamed Hanafi, a spokesman for Egypt's Ministry of Communication, denied the surveillance allegations and said the decision came solely from the country's regulators.
"The service was offered free of charge to the consumer, and the national telecommunication regulator saw the service as harmful to companies and their competitors," he said. However, as Reuters note, when Free Basics launched in Egypt there was no mention of a temporary permit or concerns about competition.
However, last September Facebook ramped up HTTPS encryption on the service – giving users increased protection from unwarranted spying on personal communications. In any case, the internal sources do not mention when exactly the alleged talks took place or what type of access the Egyptian government was demanding from Facebook.
At the time of the block, on 30 December last year, the reasoning was similarly vague. "We are committed to Free Basics, and we're going to keep working to serve our community to provide access to connectivity and valuable services. We hope to resolve this situation soon," said a Facebook spokesperson.
When the service launched in India, it was met with intense criticism from internet activists for purportedly violating net neutrality and allowing free access to a select group of websites, leaving others at an unfair disadvantage. After a slew of organisations signed an open letter in protest of Free Basics to Indian Prime Minister Narendra Modi and a two-month public consultation was held, Indian regulators issued new rules in February that barred the service from operating in the country.
According to Facebook, Free Basics is currently available in 37 countries across the globe that have large populations without reliable internet providers. The aim is to reach a large group of potential users who otherwise would not be able to create Facebook accounts. The firm has said that, prior to its expulsion from the country, more than one million Egyptians were using the service who had never before had internet access – however it stressed that the main Facebook site and mobile app were still available in the region.