Facebook is reportedly in development to release its Notify news app next week. The new app will take on Google and Apple as both are offering similar news-sharing platforms for publishers.
According to a report by The Financial Times, citing some internal sources, Facebook's Notify news app will follow Instant Articles -- the news listing feature that the social networking giant introduced in May. This means that all mainstream media partners that initially had their presence on Instant Articles will be on board. The partners include various print, digital and video companies such as Vogue, Mashable, CNN and Washington Post.
According to the FT report, the app will go live on major mobile platforms, which are likely to be Android and iOS, sometime next week. Facebook has already provided content publishers a way to deliver news in a fast and interactive form through Instant Articles that will be taken to the next level with the Notify app.
Apparently, Facebook is considering Google and Apple as two of its major competitors against the Notify news app. Google has its News & Weather app on Android and iOS, while Apple brought its News app for iOS earlier this year and plans to soon launch its Android counterpart.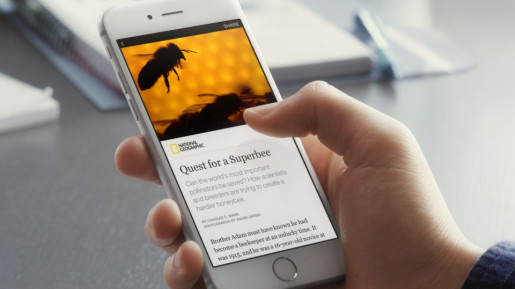 Facebook isn't the only internet company that plans to launch a news app. Twitter last month made a similar move and rolled out Moments to deliver top news to users. However, the mobile user base of the social networking giant is far higher than that of the microblogging network.
In its latest financial results, Facebook announced that it has a total user base of 1.55 billion monthly active users and of that, there were 1.39 billion mobile users. The mobile users are deriving 78% of advertising revenue, increasing 66% year-over-year.
All this shows that Mark Zuckerberg-led Facebook is gaining high on mobile devices. Facebook Messenger, a rival to Google Hangouts and Apple iMessage, already has over 700 million users right from mobile devices. Moreover, the company has started insisting that its employees use affordable Android phones to test its basic functionality for the emerging markets.
That said, a few of the offerings by Facebook, which were mainly developed by the company's Creative Labs, such as Slingshot, Rooms and Riff, show that the company is yet to be the leader on mobile platforms.