Facebook Messenger adds live video to chats in yet another swipe at rivals
New feature adds live video feed to text chats in Messenger.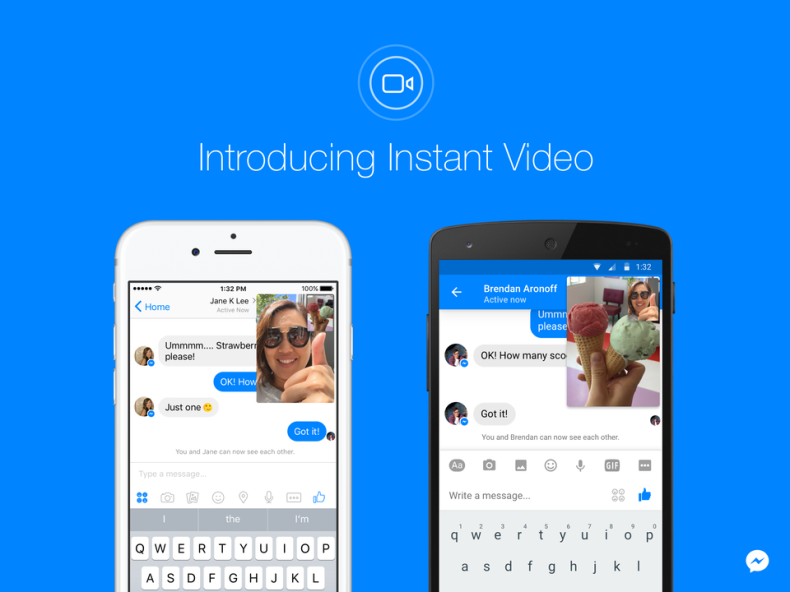 Facebook has added live video to Messenger, allowing chat participants to start a video stream from within the app. Instant Video is available from today (2 September) on Android and iOS devices.
Instant messaging providers seem to be in a perpetual state of one-upmanship these days, continuously rolling out new features to match or better each other's apps. Google is bringing Snapchat-like timed messages to its upcoming Allo app, meanwhile Facebook has recently taken on SMS integration (Hangouts) and is now experimenting with end-to-end encryption (WhatsApp).
With Instant Video, Facebook is making another push to make Messenger the go-to communications app and make the argument for standalone video calling apps like Duo defunct. Messenger has had video calling functionality since 2015 but Instant Video is a way of adding a live video to an ongoing text chat, without having to exit it.
How to use Instant Video
To use the feature, both chat participants need to have the latest version of Messenger for either iOS or Android. Tapping on the camera icon in the top right corner of the app during an open Messenger conversation will then start a live video. Audio is off by default and can be turned on by tapping the screen.
The video will float over the active text conversation, which participants can continue while viewing. The video stream is one-way, meaning the person sending the live stream won't be able to see you at the same time.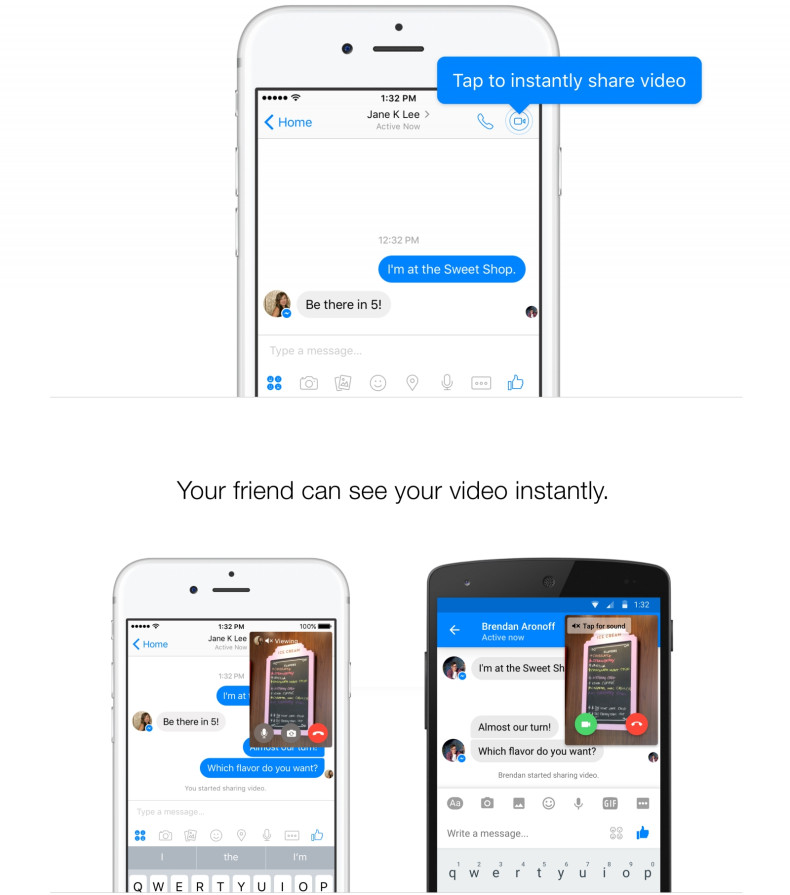 Facebook said in a statement: "Video calling is still relatively new, and until recently, reserved for special occasions like celebrating 'in person' with Grandma on her birthday or seeing Dad on a business trip. Now that we all seem to have a video camera and internet connection in our pocket, video is a regular part of everyday life."