Facebook has come under fire after a Cleveland man uploaded a video on Facebook that appears to show him fatally shooting an elderly man on Sunday (16 April) afternoon. The viral video, which remained on the site for over two hours before it was taken down, drew sharp criticism over Facebook's response time and moderation policies.
In a statement on Monday, Facebook said it will review its content reporting system to make it easier for users to flag content that may violate its rules.
On Sunday, Steve Stephens uploaded a video on Facebook announcing his intent to kill someone before uploading a second video showing the actual attack. Robert Godwin Sr., a 74-year-old grandfather, was shot at close range as he walked home from an Easter meal with his family.
The video appeared to show the gunman asking Godwin to say Stephens' girlfriend's name before shooting him in the head.
After a few minutes, he went on Facebook Live to discuss and confess to the killing.
The grisly video has since been reposted and viewed millions of times, prompting the victim's grandson, Ryan Godwin, to urge people to stop sharing the footage online.
"Please please please stop retweeting that video and report anyone who has posted it!" Godwin tweeted. "That is my grandfather, show some respect."
While many slammed the company for not taking down the disturbing video faster, Facebook said it did not receive a report about the murder video until "more than an hour and 45 minutes after it was posted." The platform relies on its millions of users to flag any offensive content for Facebook's team to review and remove if necessary.
"It was a horrific crime — one that has no place on Facebook, and goes against our policies and everything we stand for," Facebook's VP of Global Operations Justin Osofsky wrote in a blog post. "As a result of this terrible series of events, we are reviewing our reporting flows to be sure people can report videos and other material that violates our standards as easily and quickly as possible."
Facebook said it did not receive a report about Stephen's first video but only received one for the shooting footage nearly two hours after it was posted. Reports about the third video, which included Stephen's confession, were only received after it had ended, Facebook said.
"We disabled the suspect's account within 23 minutes of receiving the first report about the murder video, and two hours after receiving a report of any kind," Osofsky said. "But we know we need to do better."
Facebook said it currently has thousands of people around the world reviewing millions of items reported to the site daily in over 40 languages. It is also exploring new technologies, including artificial intelligence, to help flag objectionable content as well.
"We prioritize reports with serious safety implications for our community, and are working on making that review process go even faster," Osofsky wrote. Facebook also shared a timeline of the events in the Cleveland murder case as well.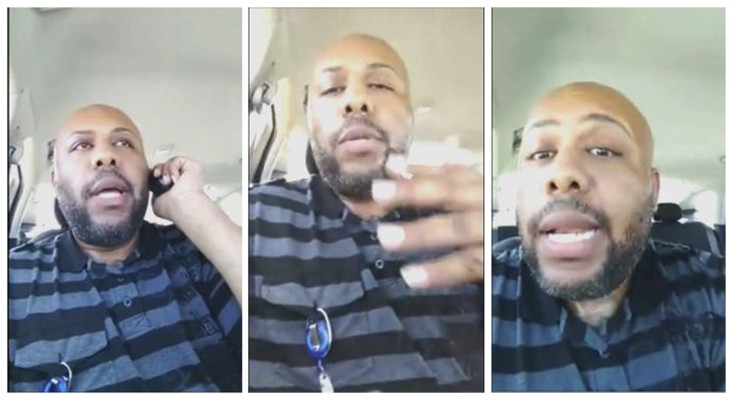 The latest incident, which comes just before Facebook's annual F8 conference, raises questions over Facebook's moderation policies regarding graphic content on its site. It also brings to light the recent disturbing trend of violent acts posted online wherein people have live-streamed or uploaded videos of suicides, rape, murders and other violent crimes.
Earlier in April, a student in Mumbai live-streamed a suicide tutorial video before he jumped to his death. Last month, the gang rape of a teenage girl in Chicago was broadcast on Facebook Live. In January, a 30-minute Facebook Live stream showed a mentally disabled man in Chicago being beaten and tortured - a vicious act that former President Barack Obama called "despicable".
Millions of social media users have also viewed the fatal shooting of Philando Castile in Minneapolis, a gang rape of a woman in Sweden and two radio journalists being fatally shot in the Dominican Republic among other disturbing content.
A nationwide search for the suspect, identified as Steve Stephens, is still underway. Officials have announced a $50,000 reward to anyone who provides information leading to his arrest.
Facebook CEO Mark Zuckerberg is expected to address some of the company's major issues at the F8 conference set to kick off in San Jose today.