The victim of the Cleveland Killer, identified as Robert Godwin, whose fatal shooting was broadcast on Facebook Live, has been described as "a good man" by his mourning family.
Steve Stephens, who is still on the run from police, killed 74-year-old Godwin after recording himself confessing to the murders of 13 people and claiming he intended to kill more.
"He's a good guy," said an emotional man who claimed to be related to Godwin, standing outside his home.
"He gave the shirt off his back, and I'm not just saying that for these cameras. I'm telling the truth.
"This man right here was a good man and I just hate that he's gone. I don't know what I'm going to do. It's not real."
A woman he was comforting said, "I feel like my heart is going to stop."
Other members of the family, who claim to be the grandchildren of Godwin, have taken to Twitter to plead with the public to stop retweeting the video which shows the elderly man being executed.
Ryan Godwin said: "Please please please stop retweeting that video and report anyone who has posted it! That is my grandfather show some respect".
A girl called Samantha posted: "I can't watch that video of my grandfather getting killed. That man is sick, please stop posting it. My grandfather was the 14th person," she said – in reference to the 13 people Stephens claims to have killed prior to shooting Godwin.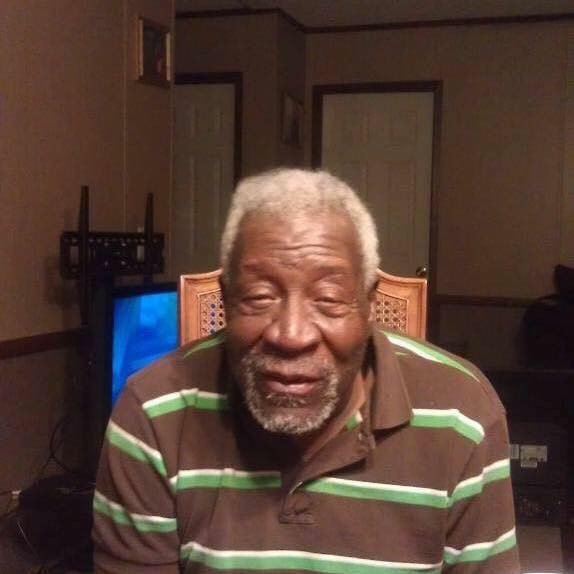 "I finally have someone to kill." said Stephens on camera as he got out of his car before killing Godwin. "I'm going to kill this guy right here. It's some old dude."
Police say they are urgently trying to get Stephens off the streets to avoid further "bloodshed".
They have described him as black, bald with a full beard, wearing a dark blue and grey or black striped polo shirt, driving a white or cream coloured SUV and standing at 6 ft 1in.