Cleveland manhunt for Easter Sunday killer who posted shooting video on Facebook goes national
Police have issued aggravated murder warrant for Steve Stephens and a warning he may be out of state.
The manhunt for a man who allegedly killed an elderly father on Easter Sunday (16 April) and later posted a video of the shooting on Facebook has gone nationwide, Cleveland Police announced Monday (17 April). Authorities have issued an aggravated murder warrant for 37-year-old Steve Stephens for the murder of 74-year-old Robert Godwin.
Cleveland Police Chief Calvin Williams told reporters that the hunt for Stephens had spread to several states. "This is what we would consider a national search for Steve," Williams said on Monday. "So, we are not going to leave any stone unturned."
The search has spread to four neighbouring states: Pennsylvania, New York, Indiana and Michigan. A statement by police asks residents of those five states to contact their local authorities for any assistance. Stephens is considered to be armed and dangerous. Residents are urged not to approach him and to call 911 if he is spotted.
The police chief said investigators did not know whether Stephens was still in the Cleveland area, but noted that there was no evidence the suspect had left Ohio. Early on Monday, authorities in Pennsylvania said Stephens' cellphone had issued a signal in Erie, Pennsylvania. However, the True Police Department said it had no knowledge of a signal originating from its city.
According to CNN, the suspect's mother, Maggie Green, said she last saw her son on Saturday (15 April), when he told her it would be a miracle if she saw him again. The two spoke again the following day, when he allegedly told her he was shooting people because he was angry with his girlfriend.
Williams told reporters that investigators had searched dozens of locations "to no avail". One of Williams' detectives had managed to speak to Stephens via cellphone and had urged him to surrender.
"We're still asking Steve to turn himself in, but if he doesn't we'll find him," the chief said. "We're not going to stop until we find him."
The police chief said that Stephens' friends or family members should not consider helping him while he is on the run. "If you think you're helping Steve, you're really not. You're going to get yourself in trouble." Williams added a plea for the suspect to turn himself in: "Steve, if you're out there listening, call someone, whether it's a friend or family member or pastor."
Cleveland Mayor Frank Jackson also announced that a $50,000 reward was being officer by the FBI and police for information leading to Stephens' arrest.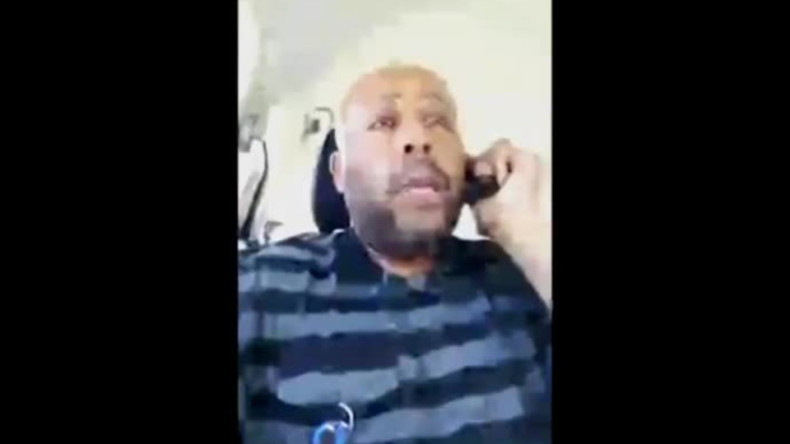 Stephens allegedly shot Godwin because he was mad at his girlfriend, Joy Lane. The suspect claimed in a series of posts on Facebook that he had killed 15 people — though police have yet to find any other victims.
Lane confirmed the two had been in a relationship and sent her condolences to the victim's family, the Telegraph reported. "My heart & prayers goes out to the family members of the victim(s)," she said.
"Steve really is a nice guy ... he is generous with everyone he knows. He was kind and loving to me and my children. This is a very difficult time for me and my family," Lane added.
Stephens had threatened to continue killing people until he is caught. The video of Stephens allegedly killing Godwin remained on Facebook for three hours before the social media website removed it and shut down his profile page.
Victim was a 'good man'
Godwin's family have described him as a "good man" who was on his way home from an Easter meal at his children's home when he was murdered. "He is a good guy. ... He'd give you the shirt off his back, and I'm not saying that for these cameras," Godwin's son Robert Goodwin Jr told WOIO. "This man right here was a good man. I hate he's gone ... I don't know what I'm going to do."
Stephens is described as a black male, 6'1" tall, weighing 244 pounds, with a full beard and bald head. He was last seen wearing a black or dark blue and gray stripped polo shirt. Authorities said he was driving a white Ford Fusion with temporary tags.