Facebook has issued 50 million extra shares to cope with investor demand, ahead of its imminent flotation on the stock market, as well as confirming an earlier report that the share price will be increased.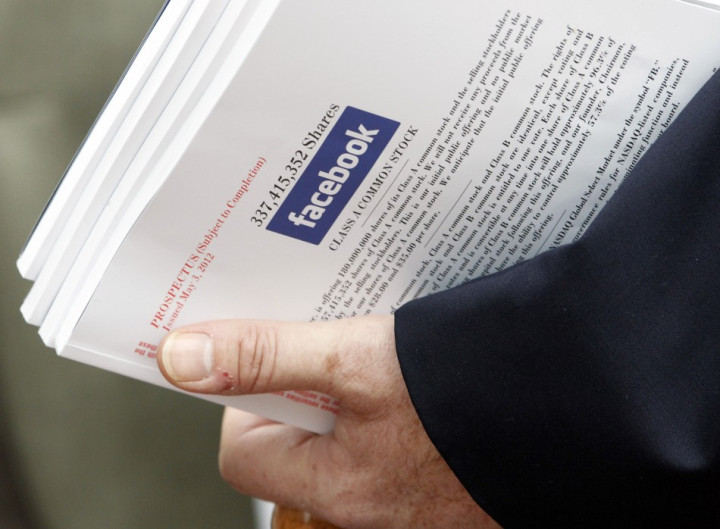 The social network has just confirmed earlier speculation Tuesday morning by increasing its estimated share price to between $34 and $38 (£21 - £24), taking the website's total potential value to $104 billion.
Changes made to its S-1 filing with the Securities and Exchange Commission confirm that the initial public offering of 337.4 million shares has been upped by 50.6 million.
The seventh update to Facebook's filing reads: "We and the selling stockholders have granted the underwriters the right to purchase up to an additional 50,612,302 shares of Class A common stock to cover over-allotments.
"We anticipate that the initial public offering price will be between $34.00 and $38.00 per share."
Facebook, which now has more than 900 million members, is expected to announce its final share price on Thursday, before listing on the Nasdaq stock market under the FB symbol this Friday.
The company will hope to raise more than $14 billion after flotation, pushing the overall value past $100 billion and making Mark Zuckerberg, the 28-year-old founder and CEO, $17 billion richer - at least on paper.
Instagram deal delayed
In another change to its S-1 listing, Facebook acknowledged that its recent $1 billion acquisition of the photo-sharing application Instagram faces a six-month delay as a result of an investigation by the FTC.
Previously, Facebook had hoped to close the deal with Instagram, which was bought for $300 million cash and 23 million shares, in the second quarter of this year, but this estimate has been altered to state that it is "currently expected to close in 2012."
The investigation is being described as a "competition probe" and is a routine procedure for deals worth more than $68 million.
However, it isn't all plain sailing for the company, as an announcement made last week, stating that demand for its mobile applications far outstripped the revenue they generate, was treated by investors as a profit warning.
While having 900 million users is impressive, some 488 million of those log in using the mobile applications at least once a month, and Facebook does not yet earn any money from advertising revenue through these smartphone apps.
Advertising accounted for 82 percent of Facebook's revenue last quarter, so it is vitally important that the company finds a way to monetise the mobile applications to not only keep profits in check, but to keep investors happy.