Due to high demand, Facebook has reportedly upped its share price to between $34 and $38 (£21 - £24), which could value the company at more than $100 billion when it floats on the stock market on Friday.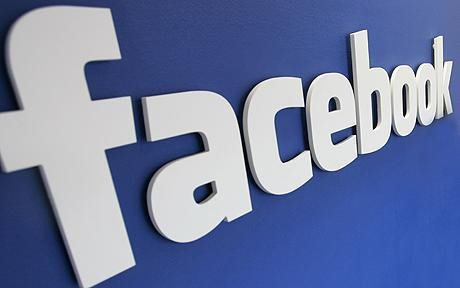 Facebook is expected to close the books as early as Tuesday night on its initial public offering -- which could top $12 billion -- ahead of revealing its share price on Thursday, before floating on the Nasdaq on Friday.
An IPO of $12 billion would dwarf that of Google, which raised less than $2 billion when it floated on the stock market in 2004.
Upping the share price from $28 to $35 to between $34 and $38 could see the 900 million-member social network valued at roughly $93 billion to $104 billion, rivalling Amazon's market capitalisation of $100 billion and more than half that of Google's $196 billion valuation.
Facebook kicked off its roadshow last week, touring America to promote itself before floating on the Nasdaq; CEO Mark Zuckerberg, who turned 28 on Monday, was present on the first day wearing his signature hoodie and jeans, but has kept away from the limelight since, leaving the tour in the capable hands of finance chief David Ebersman and chief operating officer Sheryl Sandberg.
The social network plans to sell 337.4 million shares, equivalent to 12.3 percent of the company, while Zuckerberg, who created the website in his Harvard dorm room, will retain 57 percent of the voting rights and overall control of the business.
If all goes to plan, the offering will value Zuckerberg at around $17 billion, while many other Facebook employees will become overnight millionaires -- on paper at least.
According to a Guardian source, Facebook's IPO is already "well oversubscribed," which is why the company is closing its books to investors early.
However, it isn't all plain sailing for the company, as an announcement made last week, stating that demand for its mobile applications far outstripped the revenue they generate, was treated by investors as a profit warning.
While having 900 million users is impressive, some 488 million of those log in using the mobile applications at least once a month, and Facebook does not yet earn any money from advertising revenue through these smartphone apps.
Advertising accounted for 82 percent of Facebook's revenue last quarter, so it is vitally important that the company finds a way to monetise the mobile applications to not only keep profits in check, but to keep investors happy.
Facebook's recent acquisition of photo-sharing application Instagram for $1 billion (23 million shares and $300 million cash) will go some way toward improving the site's mobile offerings, by including Instagram's filters and sharing features.
But the company's takeover of the profitless app company could be delayed by up to a year, after it was announced on 10 May that the Federal Trade Commission has started an antitrust probe into the deal.
One way Facebook could attempt to monetise its mobile site is by extending the rather odd trial it began in New Zealand recently of charging users to promote their posts on friend's news feeds.
Must Read:
Why Facebook's App Center will please investors