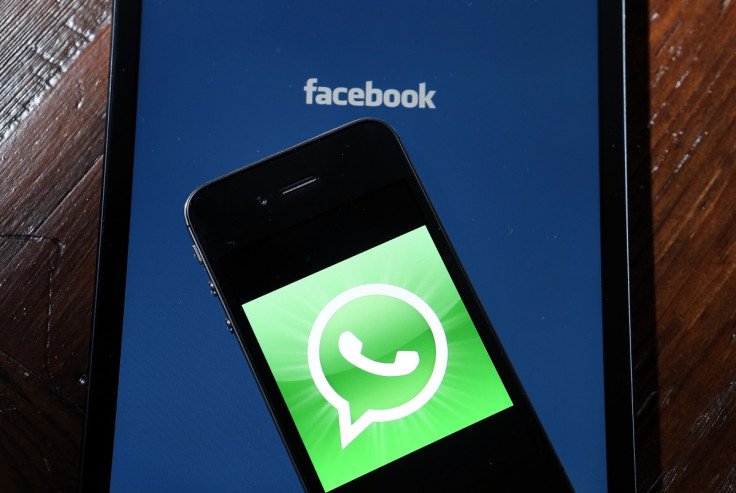 Facebook has been forced to discontinue its plans to collection data on WhatsApp users for marketing purposes after being told that it did not have valid consent to do so. The company has been told by the UK's Information Commissioner Office (ICO) that it could face enforcement action if it did not give WhatsApp users sufficient control over their data and how it could be used by Facebook and its affiliates.
WhatsApp received backlash in August after announcing that it would share users' phone numbers with parent company Facebook in order to target them with more relevant ads. This came despite users bring told that their data would remain protected and independent from Facebook when the company bought WhatsApp in 2014.
Following an ensuing investigation by the ICO, Facebook has agreed to stop gathering data from WhatsApp users in the UK until an agreement the data protection watchdog could be met.
Information Commissioner Elizabeth Denham said in a blog post: "Eight weeks ago I said my office would look into the approach WhatsApp had decided to take in sharing customer information with Facebook... I had concerns that consumers weren't being properly protected, and it's fair to say the enquiries my team have made haven't changed that view.
"We have now asked Facebook and WhatsApp to sign an undertaking committing to better explaining to customers how their data will be used, and to giving users ongoing control over that information. We also want individuals to have the opportunity to be given an unambiguous choice before Facebook start using that information and to be given the opportunity to change that decision at any point in the future."
Denham said WhatsApp users should also be entitled to ongoing control over how their data is used and not just a 30-day 'cooling off' period. Facebook and WhatsApp have yet to respond to the terms, however Facebook is set to appeal against a similar order handed down in Germany by the country's privacy regulator.
'Consumers deserve greater protection'
"We all rely on digital services for important parts of our lives, whether it's keeping in touch with loved ones or doing our weekly shop. But our digital comings and goings create rich portraits of our lives, and vague terms of service when we sign up aren't giving us the protection we need," said Denham.
"It's a particular concern when company mergers mean that vast amounts of customers' personal data become an asset to be bought and sold. We're seeing situations where companies are being bought primarily for this data, and when it is combined with information the purchasing company already holds, there's a danger that consumers will have little control as datasets are matched and intrusive details revealed.
"We think consumers deserve a greater level of information and protection, but so far Facebook and WhatsApp haven't agreed. If Facebook starts using the data without valid consent, it may face enforcement action from my office."