Facebook's Mark Zuckerberg and Indian PM Narendra Modi meeting: Social media suggests questions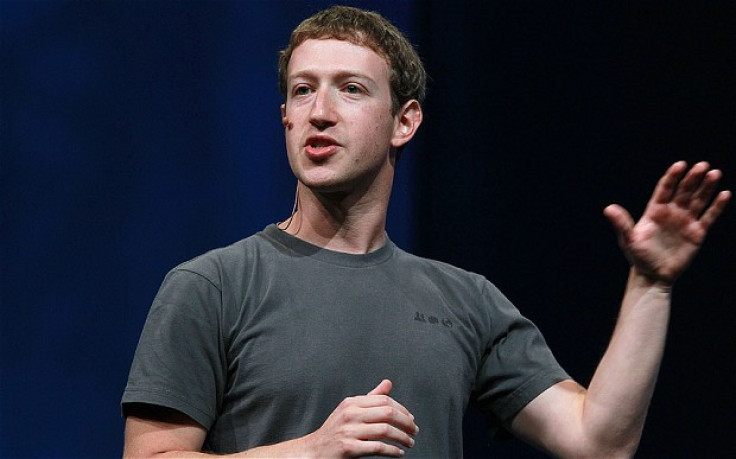 Indian Prime Minister Narendra Modi has been invited by Facebook's CEO & Co-founder Mark Zuckerberg to the social media giant's headquarters in Menlo Park, California, for a town hall-style Q and A. The Facebook co-founder used his platform to post the message to his followers on his Facebook page.
Modi, who knows the reach of social media, promptly accepted Zuckerberg's invitation on social media itself and asked people to send him questions that they would like him to ask the Facebook CEO.
The Q&A will be on "how communities can work together to address social and economic challenges".
Modi, who has more Facebook followers than any other politician except for Barack Obama, will be the first Indian prime minister to visit the West Coast of the US since Morarji Desai received an award at the University of California, Berkeley, in 1978 and Indira Gandhi travelled to Los Angeles in 1982.
Not new to Twitter trolls, Modi's social media handle received a spate of unrelated questions, memes, sarcastic comments and jokes.
Questions
Here is a selection of some of the serious and not so serious questions people have suggested. Most of these suggestions are on the prime minister's official mobile application, Facebook page and official website.
• Can Facebook devise a way to collaborate with the government to educate and involve the rural youth to educate the villagers about sanitation, nutrition, education, using renewable sources of energy and empowerment --- Amit Parmar
• To help start-ups grow in India, can Facebook devise a method which will help find investors on their platform. Start-ups can also get feedbacks from the user directly through Facebook --- Jigar Dhulla
• Facebook has announced how it plans to bring internet accessibility to the most remote areas. Farmer suicides are a raging topic in India and most farmers are debt-ridden due to middlemen. Can Facebook help the government set up an e-governance mechanism to use this technology through which they plan to connect the poor and bring the voice of these unheard farmers to them --- Ayush Bansal
• Facebook should initiate a program for poor Indian farmers to educate on seasonal cultivation. Almost every farmer is illiterate in India. They don't know how climate will change and what to cultivate according to weather changes --- Murthy Naveen Reddy
• Does Facebook plan to increase its hiring activity in India anytime soon, and by hiring activity not just hiring people to go abroad and work but increase the workforce in India itself to give people more jobs within the country --- Vishwanath Gokhale
• Will Zuckerberg push for an anti-net neutrality stand to promote his internet.org --- Gautam Ghosh
The cheeky ones
And then, there were some cheeky ones too.
• Will Prime Minister Modi ask Mark Zuckerberg to please disable Facebook users from sending direct Candy Crush requests --- Dharmesh Jhaveri
• Seems legit that one of the richest men on the planet should send some onions through our Prime Minister under the given crisis in India --- Suman Baveli
• Instead of hiring one Indian for a salary of Rs 20m a year ($301,250; £195,139), why can't Facebook hire 20 Indians for a salary of Rs 200,000 a year? -- Anonymous/fake name
As part of his Digital India initiative Modi will be meeting Sundar Pichai and Shantanu Narayen, India-born chief executives of Google and Adobe respectively, besides attending events with Indian American entrepreneurs and social investors.
© Copyright IBTimes 2023. All rights reserved.