Fadumo Dayib: Somalia's first female presidential candidate urges talks with al-Shabab
Presidential hopeful Dayib shares her hopes for Somalis in an exclusive interview with IBTimes UK.
Somalia's first female presidential candidate and human rights activist Fadumo Dayib hopes to rebuild post-conflict Somalia through strong political leadership and social change, but her progressive views means she has become the target of a hate campaign.
The daughter of Somali parents living as refugees in Kenya, Dayib fled to Europe in the early 1990s when war broke out in Somalia. Despite arriving as an asylum seeker, the 43-year-old became a "pioneer" in the Somali community in Finland.
Dayib is the first Somali female refugee to study for two masters' degrees in Finland - as well as a third one from Harvard - before gaining employment as a critical nurse in a university hospital and going on to work for the United Nations spending several years in Somalia - one of the worst countries in the world to be a woman today.
In spite of the myriad obstacles, Dayib declared her ambitions in September 2014 to run in Somalia's first democratically-held elections since 1967, a poll that could well test the war-torn and fragmented nation's political transformation. (Read more: Who is Fadumo Dayib, Somalia's first female presidential hopeful?)
Why we must negotiate with al-Shabab
Somalia's path to recovery must be based on several development pillars; tackling the long protracted civil conflict and prevalent insecurity blamed on al-Qaeda affiliated group called al-Shabab, and the consequent lack of proper socio-economic structures.
The mother-of-four, who grew up in the heat of Somalia's civil war, says she has a message to share with her fellow Somalis. The key to peace and reconciliation in Somalia is not the gun, neither is it dynamite, and national security can only be restored through negotiations with al-Shabab, and the abolition of Somalia's clan and patronage system.
"We must be able to learn to dialogue, even with the ones that are the most despicable and loathsome (...) and that is why I'm willing to have this dialogue to negotiate with al-Shabab. It's not that I love them or I'm their biggest fan or anything like that, but violence doesn't get us anywhere. If it (violence) were the only solution we would have peace in Somalia - yet it isn't, so we must inculcate in people's heads that dialogue could also work," she tells IBTimes UK in an exclusive interview.
"Lets us talk about issues instead of picking up guns and killings, blowing each other up."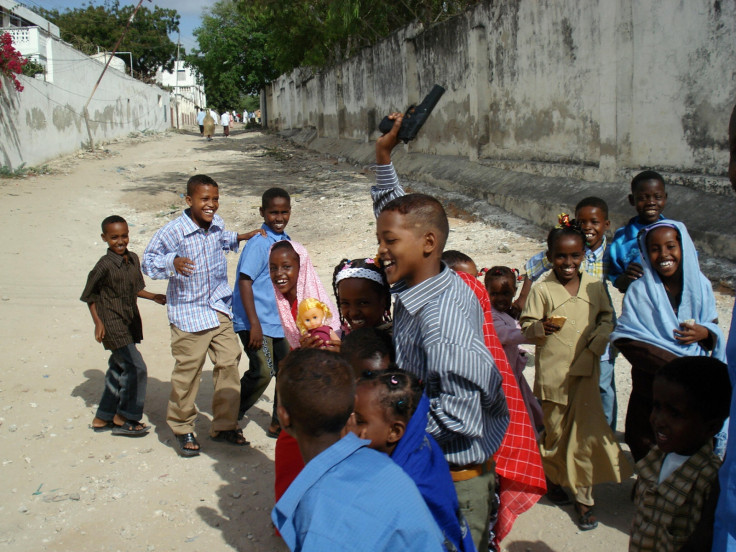 Abolishing Somalia's 'harmful' caste system
Hoping to make human rights central to her campaign in the conflict-ridden nation, Dayib intends to tackle "harmful traditional practices". In her eyes, racial and caste prejudice in the country stems from a system "similar to the white supremacy ideology, akin to Nazi ideology, similar to the segregationist apartheid ideology in South Africa, or the Hindu caste system".
"I want to tackle the issue of ethnic cleansing of marginalised clans by the bigger clans. I want to tackle the human rights violations that happen inside Somalia, to make sure that we are able to respect the rule of law inside the country. I am grappling with the ethical dilemma: why would I want to run in a system that seeks to silence me, that has made me invisible for 26 years?"
The traditional clan system allows for the denial of human rights to minority clans, who thus face economic marginalisation. Dayib believes this discrimination is further compounded by "the oppressive 4.5 clan system", a clan-based electoral model where major government positions are split between the four main clans through a quota system. Under the system, the four majority clans each receive 61 delegates while the remaining minority clans only receive 31 delegates combined.
In place in Somalia since 2000, the power-sharing system discriminates against traditionally marginalised clans by "unfairly" distributing national parliamentarian seats between "majority" clans - the Darod, Dir, Hawiye and Rahaweyn - and the other "minority" clans.
"Once we go beyond this sick system, then everything will be fine - Somalis have not had the ability or opportunity to vote for whoever they wanted in office for the past 48 years. How can you want to stabilise the country by using something that is so divisive, that has everyone fighting against each other?"
Who are Somalia's largest lenders, and donors?
While the dearth of statistics makes it hard to have a precise estimate of the size of the economy, the World Bank and IMF put Somalia's GDP at about $6 billion in 2015; but with an estimated income per capita estimated at $435, the East African nation is the fifth poorest country in the world.
As the government continues to improve its management of the economy, Samba Thiam, the IMF country head recently told Bloomberg that Somalia may be eligible for financial assistance from the Bretton Woods institutions - including from the International Monetary Fund (IMF) - and other multilateral lenders.
Meanwhile, UN Office for the Coordination of Humanitarian Affairs (OCHA)'s Financial Tracking Service (FTS), donors have committed or contributed US$156.4m of humanitarian assistance to Somalia since the start of 2016.
In 2015, a total of $608.6m was committed or contributed. The three largest donors in 2016 so far are:
- United Kingdom with $39m
- EU Humanitarian Aid and Civil Protection department (ECHO), with $32.4m
- Germany with $16.4m
Earlier this month, Somalia announced its timetable for the polls, with presidential elections scheduled for October. Somalia's National Leadership Forum endorsed the time-table under which a new federal parliament will be decided between 24 September and 10 October, and a president on 30 October.

International community should not fund 'backward, unjust, oppressive system'
The presidential candidate, however, has been urging for the authorities to drop the 4.5 system, and admits that, should it remain in place, she may reconsider her electoral campaign.
"I have to think that, in all likelihood, I will not run in such a corrupt system, but will instead give up everything that I have here (Finland) to go and start that social movement inside the country, putting myself at risk and work on that to ensure that we pave the way for democratic elections by 2020", after a multi-party system is installed by 2018.
In her view, the international community and foreign donors - who have so far committed US$156.4m of humanitarian assistance to Somalia since the start of 2016 - should maintain pressure on the UN-backed national government to support a more participatory system, that does not clash with modern democratic values.
"There is no way we should allow a country that is in the 21st century to use that kind of segregationist exclusionary governance system, using donor funding. If they want to do this kind of thing, they (the Somali government) should fund that nonsense - British taxpayers should not be indulging such nonsense by allowing their funding to be used like that because, by doing so, they are working against good governance, against democracy by silencing 99% of Somalis who are comprised of women and the youth," Dayib argues.
"This system only allows men who are older - 50 and above - who come from very elite families to go into politics, and they want to stay there. So, we should do everything possible to ensure that we do not indulge such a backward, unjust, oppressive system by feeding it, by giving it funding."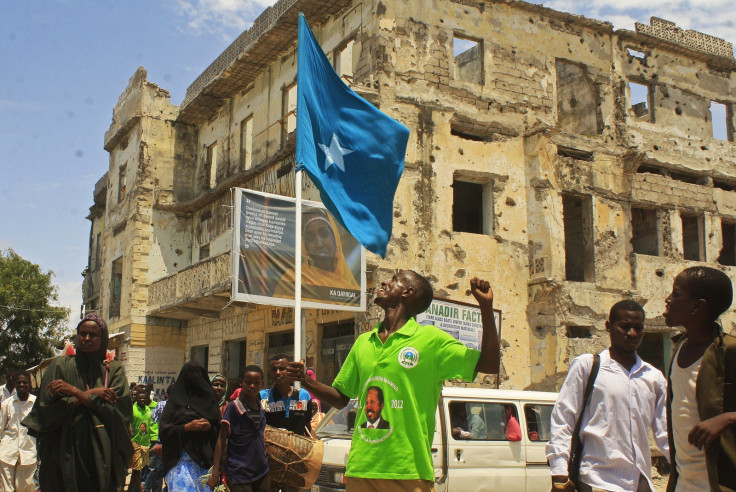 Somalia needs 'to live within its means'
To reverse the nation's reliance on foreign aid, government resources need to be redistributed and used in a more sensible manner, Dayib explains.
"Somalia is too reliant on donor aid. To me, that is due to incompetence and laziness. We do have the means and through proper budget forecasting could allocate strategically to the key areas - for example security - instead of putting more than $4m into the executive office and that being used solely for travel around the world," she advocates.
Describing how "paying exhorbitant salaries attracts the wrong kind of people into politics", Dayib is campaigning for executive salaries to be pegged at a reasonable level.
"They know politics is the quickest way to get rich in Somalia. That is insane that, in a country where more than 70% are living on less than $2 a day, you have a president who is on the top list of most highly-paid presidents in Africa." According to the Africa Review, in 2015, Hassan Sheikh Mohamoud - who won the 2012 elections - was the eighth highest-earning African head of state, with an annual salary of US$120,000.
Dayib's solution involves a mix of austerity measures, "if you want to live within your means", which includes, "making sacrifices and taking US$3,000 or US$4,000 a month as a president", and "cutting the ministers' pay from $6,000 to $2,000".
"But we don't want to do that in Somalia because corruption is rampant in the country. So whatever little is given for the Somali mothers and their children goes into the pockets of corrupt politicians," the presidential hopeful deplored. "Politics or social change isn't a vocational calling for them, they have ulterior motives and so when I announced my candidacy I said that, were the people to elect me, I did not want any salary. I don't want a salary for serving my country. That's what every patriot should be doing."
Facing 'death threats' from political leadership and al-Shabab
No doubt this liberal stance is a reason why Dayib says she has received death threats that "are not only from al-Shabab".
"The biggest threat comes from the political elite, from the business sector that thrives in anarchy, is not regulated, cannot be taxed and is just getting richer by the day (...) In particular when I talk about corruption, specifying the millions missing and where they went. Risks are very high and that is why it is in the best interest to ensure that I'm eliminated, so that people like me will learn a lesson not to step forward."
While she acknowledges that "it's a given thing that when grassroots-level social change is being instigated that, of course, there will be casualties", Dayib maintains she is "not scared of those things".
"That doesn't mean that I'm going into this with the intention of being murdered or killed - I don't have an accelerated pathway to heaven - I'm not going on a suicide mission or some gullible midlife crisis induced. Of course I will take the proper and necessary security measures but despite it all, should that be also something that will happen, it comes with the territory," she explains.
"I believe if one is to die fighting for what he believes in - and I believe my life is a vocational calling as there must be a reason why I survived when 11 others didn't and I take it very seriously that I am here to serve humanity- should I be killed while doing that, I think that's the most honourable death that anyone can bestow upon me. I am not, in any way, scared by a bunch of cowards who believe that violence is the only means to everything."
© Copyright IBTimes 2023. All rights reserved.