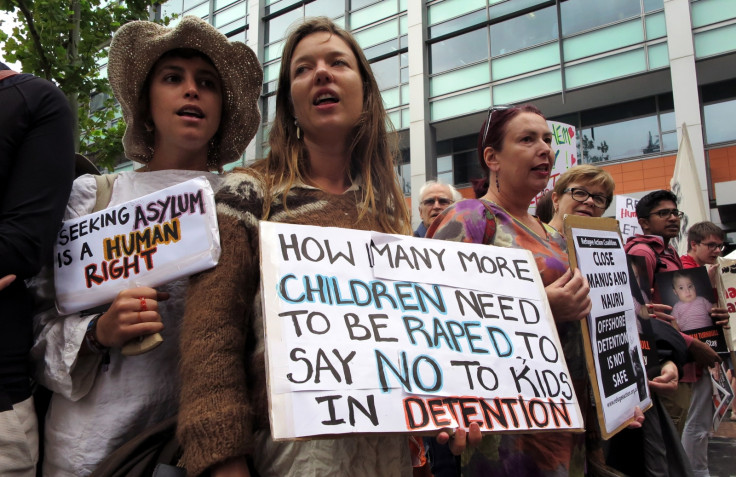 A refugee on Nauru Island said that he has been denied the necessary medical care for his heart problems that began over a month ago.
The man who is in his 30s, was told by the doctors that he needed further medical treatment and that it was not available on the island as the hospital is not equipped with a cardiology unit, the Guardian reported.
International Health and Medical Services ( IHMS), which is contracted by the government of Australia to give healthcare to refugees on Nauru, has approved the transfer of the man to Papua New Guinea for treatment, Natasha Blucher an advocate for the Asylum Seeker Resource Centre said.
She added, "He was told he would be sent on 23 November, which came and went, and then a doctor rang him on December 1 and said there had been problems with planes to Papua New Guinea and that he would be sent within one week. But he still hasn't been transferred."
The man, who preferred to use the pseudonym Yusuf, said through an interpreter that he has been too sick to even get up from his bed.
"I'm not feeling well at all right now. I'm really upset of course. I'm upset first of all but I'm mentally disturbed because I feel they're doing this to push myself to the brink where I will kill myself out of desperation," Yusuf said, according to The Guardian.
He added: "My friend is the only one helping me, he cooks my food and I don't have anyone else who can give me any help."
"The doctor said we sent your angiogram and reports but whatever happens with your treatment, we are not equipped here to treat you but you can continue with the medication we gave you," he added.
According to ABC Australia, a consultant cardiologist named Clare Arnott who previously worked with asylum seekers and has also seen Yusuf's records said, "They thought he had severe bradycardia, so a very slow heart rate, and that they thought he was likely to be suffering from acute coronary syndrome, which essentially means someone that has had a heart attack or someone who is having a threat of a heart attack."
The Australian government is placing responsibility of the man's health in the hands of the government of Nauru. A spokesperson for Department of Immigration and Border protection said, "Refugees are eligible to access the Government of Nauru Overseas Medical Referral process if required medical services are not available in Nauru. This process is under the management of the Government of Nauru."