The failed coup attempt in Turkey is reported to have cost the country at least 300bn Turkish lire (£76bn, $101bn), with the figure expected to rise. Trade minister Bulent Tufenkci said in an interview with Hurriyet newspaper that a fortnight after the botched coup, the cost to the government had been in the billions.
The attempted coup, on 15 July, shocked the world as a military group commandeered tanks, helicopters and warplanes while storming the offices of state media. The putschists even raided President Recep Tayyip Erdoğan's hotel near the Aegean in an attempt to capture or kill him.
Authorities say 237 people were killed and more than 2,100 wounded during the attempted takeover. Some 1,700 military personnel, including top generals and admirals, were dishonourably discharged in the aftermath of the failed coup.
As well as the destruction caused by bombing during the coup, and the widespread crackdown on all sectors of public life afterwards, tourism also dipped to its lowest level this year – around 40% lower than June.
And Tufenkci told Hurriyet that although the country was economically sound, the failed uprising came at a huge cost to the public purse. Referring to the heavy destruction on 15 July, he said: "Warplanes, helicopters, weapons, bombs, buildings: 300 billion lira. Maybe I am underestimating a bit. It might go up even more."
"The putschists made Turkey seem like a third world country," he said before he spoke about investors looking to Turkey. "They [investors] are not coming after the images revealed tanks were deployed on the streets, parliament was bombed," he added.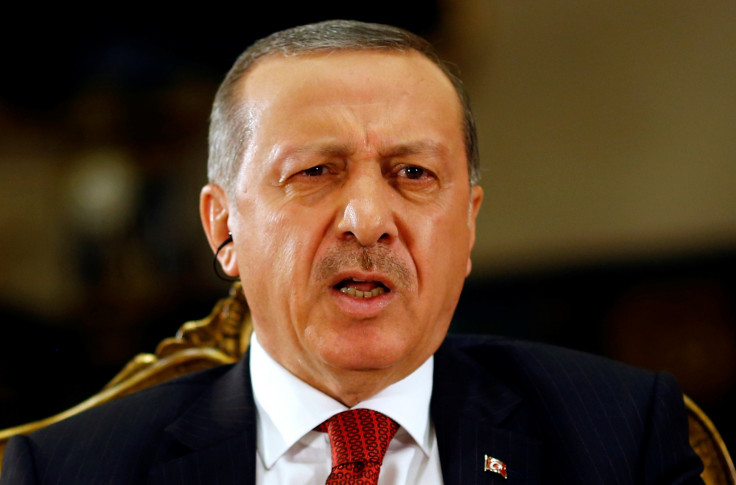 He continued: "Had the coup taken place in another country, markets would not have opened earlier than in a week. The interest rates didn't rise extraordinarily. The stock exchange's losses have been limited. There's no need to revise growth or export figures. The nation has stood firm."
Following the attempted coup, which is being blamed on supporters of US-based Islamic preacher Fethullah Gulen, journalists, councillors, lawyers and judges have all been suspended, sacked or removed from office.