Falcon Heavy: The world's most powerful rocket launch in pictures
Here are the updates on where the Roadster is headed and wild conspiracies about the launch.
The Falcon Heavy launched by SpaceX was an important event for not just space companies, but space enthusiasts as well. This launch is being credited for reigniting the love of space exploration among the general public and its success is being celebrated all over the planet.
Some commentators have even gone so far to call the event "art", while others came up with wild conspiracy theories. Some are calling it the perfect murder, others are calling it real time CGI and that the now iconic shot of the car tilted with the Earth behind it is a fake shot in a studio. Flat Earthers are also pointing out that there are no stars in the video, so the Earth must be flat and so on.
Nasa, on the other hand, is taking a more scientific approach to the launch and is reported to be carefully tracking Starman – the dummy with the spacesuit seated in the Tesla Roadster – as he travels through to the asteroid belt. After Elon Musk Tweeted that it "exceeded Mars orbit and kept going to the asteroid belt", the powerful engine seemed to have overshot the target.
A report from Space.com later clarified that it was not actually headed for the asteroid belt, but closer to Mars than the belt. "The asteroid orbit plot was just a mistake," Jonathan McDowell, an astronomer at the Harvard-Smithsonian Center for Astrophysics told the website. McDowell has calculated that Starman will go near Mars, but at a safe distance of about 110 millionkm in July.
The closest the Roadster will ever get to Mars will be in October 2020 at a distance of about 7 millionkm, which is still "well outside Mars' gravitational sphere of influence", he added.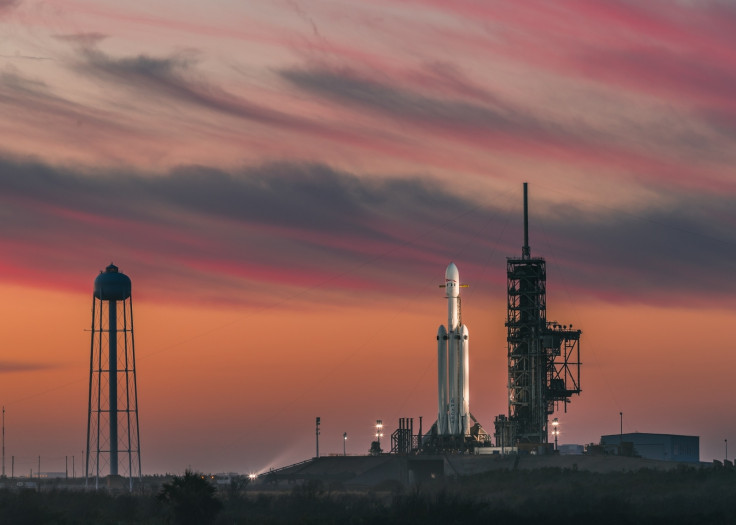 Falcon Heavy's launch is no doubt an important first step in Elon Musk's plan to colonise the Red Planet and make humans a multiplanet species. After the Falcon Heavy, he has spoken about building the BFR an even bigger launch platform. Till that happens, here is a gallery of the biggest, most powerful useable rocket to have ever been launched, and landed for reuse.