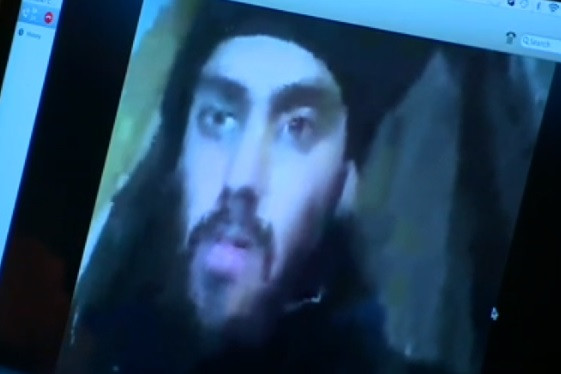 The family of a British man who was killed after travelling to Syria to join up with Isis have been arrested on suspicion of terrorism offences.
The parents and brothers of Ifthekar Jaman were among the six people were arrested in Hampshire and London by counter-terrorism police on suspicion of a series of offences.
Jaman was killed in Syria in December 2013 shortly after appearing on BBC's Newsnight to say he had left the country to join up with the terrorist group, also known as Islamic State, as Muslims were "being slaughtered".
Tuhim Jaman, 26, and his 23-year-old brother, Mustakim, were arrested at their home in Southsea, Hampshire on suspicion of commission, preparation and instigation of acts of terrorism.
Their parents Enu Miah, 57, and Hena Choudhury, 48, were also arrested at the address on suspicion of failing to disclose information about acts of terrorism, reports the Guardian.
Officers from the South East Counter Terrorism Unit (SECTU) also arrested a 23-year-old woman from Farnborough and a 29-year-old woman from Greenwich on suspicion of commissioning, preparation and instigation of acts of terrorism as part of the investigation.
The arrests occurred after Metropolitan Police arrested three men, aged 21, 42 and 25, in central London on suspicion of being concerned in the commission, preparation or instigation of acts of terrorism.
Police said the arrests are connected to Syria-related terrorism and there is no immediate threat to the UK.
A Hampshire Police spokesperson said: "It is important today to emphasise that the police activity in Portsmouth and Farnborough is part of an ongoing investigation into individuals involved in conflicts overseas and there is no threat to local communities. This is an issue across the country and not specific to any one region or area."
A month before he was killed, Jaman spoke to Newsnight via an internet video call to explain it was his "duty" to travel to Syria to fight alongside Isis.
He added: "I am Isis. This is the group I am with. We are trying to establish the law of God, the law of Allah.
"This is the duty on me... all these people are suffering. Muslims are being slaughtered."