Family of missing man Corrie McKeague hire private investigators
Corrie McKeague disappeared after a night out in Bury St Edmunds in September.
The family of Corrie McKeague, the missing RAF serviceman who disappeared from Bury St Edmunds in September, have said that they have hired private investigators to help find the 23-year-old.
The family told Sky News on Sunday that the investigators would use specialist techniques in order to unpick the mystery of the 23-year-old's disappearance.
The case of McKeague's disappearance has baffled police since he vanished after a night out on 24 September.
After leaving a bar on the night in question, CCTV footage captured McKeague taking a nap in a doorway of a shop before wandering into a loading bay known as the "Horseshoe" and has not been seen since.
There was no evidence of McKeague, from Dunfermline, leaving the loading bay after entering it. However, it has been proven it would be impossible for him to have left the area on foot without having been picked up on CCTV.
Now having been missing for more than three months, and seemingly no closer to solving the mystery, McKeague's family, members of which have expressed frustration with the police investigation, have hired private investigators to help find out what happened to McKeague. The investigators, who have a background of supplying information in war zones and will use any information they discover to support the police investigation.
Speaking to Sky News, McKeague's uncle Tony Wringe said: "What we're looking for them to do for us is a sweep of the data that's already been collected, collate it, put it all together and then create what we call geospatial maps of that data, so that we can look at it in layers of space, time, people, events.
"We can [then] start to understand [if there] are any patterns, any gaps."
According to Wringe, vast amounts of information had been collected via a Facebook page, set up by the family, with around 100,000 posts now made. The private investigator, he said, could help to sift through that, and connect it using technology.
He said: "So we rip all that information out of Facebook and all of the private messages that we've received through our phones, people coming and speaking to us in the street, through letters, through the images that have been shared on CCTV, through the search activity that's happened."
Though police have ruled out the possibility of third-party involvement in the case, since McKeague was reported missing on 26 September after he failed to turn up for parade, it was discovered that his mobile phone had been tracked 12 miles away from his last known sighting, moving towards Barton Mills.
A petition has since been launched to search a landfill site at Barton Mills, after it was suggested that McKeague could have been in a bin, collected from the "horseshoe" and taken there.
A bin lorry was looked at by police, however, the weight of its load was later found to have been too light to have contained McKeague. Consequently, the landfill site was not searched.
McKeague is described as white, 5ft 10ins, of medium build, with short light brown hair.
Anyone with any information should contact Suffolk Police on 101 or alternatively contact Crimestoppers anonymously on 0800 555 111.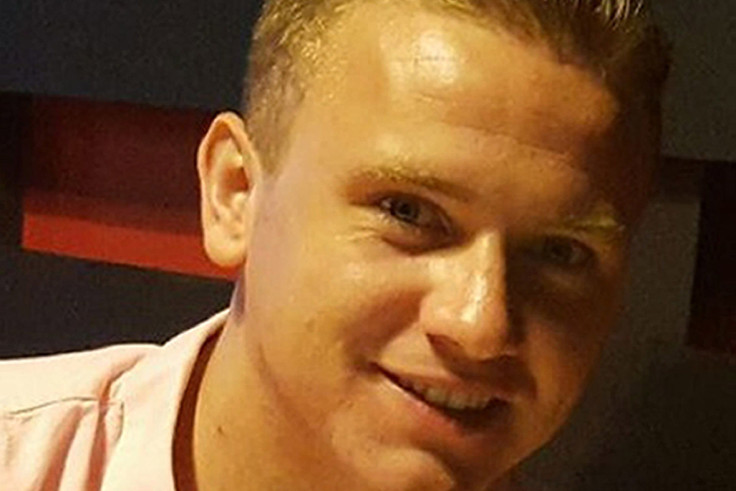 © Copyright IBTimes 2023. All rights reserved.