Police are investigating a possible sighting of missing Corrie McKeague one month since the RAF serviceman disappeared. The 23-year-old has not been seen since the early hours of 24 September in the Bury St Edmunds area of Suffolk. He had been on a night out with friends and is believed to have intended to walk back to his base at RAF Honington.
As part of the ongoing search for McKeague, police issued a fresh appeal on 21 October for the group of people who saw him in the Pizza Mama Mia takeaway in St Andrews Street North around 1.15am–1.30am on 24 September to come forward.
One of the men police wanted to speak to, described as wearing a distinctive black T-shirt with the word "Death", the Roman numerals "LXXVIII" and the number "78" in large white letters on the rear and a white motif on the front, has now been identified.
A woman has also got in touch with police to say she was in the takeaway the same night and she will be interviewed by police.
Police have also had a possible sighting of McKeague heading towards Honington. Officers received a call from a man who told them he had been driving in the area around 4.20am when he saw a man dressed in light clothing walking near the Hollow Road industrial estate, at the back of the sugar beet factory.
Police are currently working to see if this can be confirmed as McKeague – who was last seen wearing a pink shirt and white trousers – and are continuing to ask anyone who may have seen him anywhere in the area in the early hours of Saturday to come forward.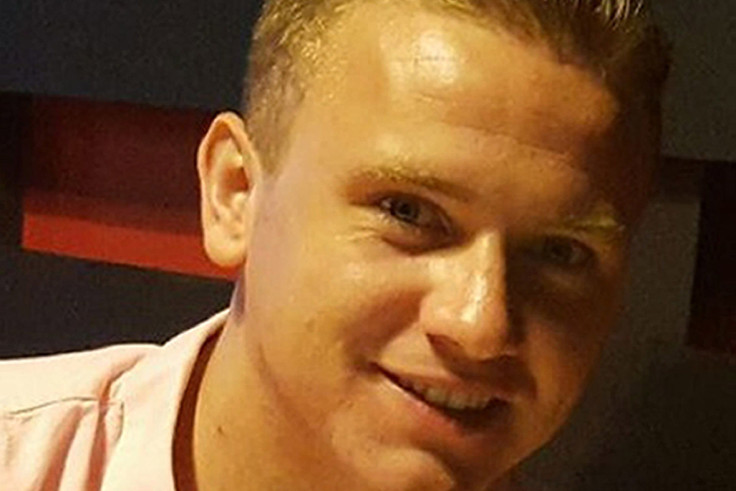 A Suffolk Police spokesperson said: "Over the past few weeks officers have been carrying out extensive work to locate Corrie. In addition to looking at social media, his bank account, his mobile phone activity and other devices that may have held clues, a large number of searches have been made by air, on the ground and in the waterways around Bury St Edmunds to try and find him.
"Dozens of people have been spoken to and hundreds of lines of enquiry followed up, and police continue to urge anyone with information to come forward.
"Officers have viewed hundreds of hours of CCTV footage in the town centre and are continuing to view images from further out of the town in a bid to get further information that may take the enquiry forward.
"Corrie's family have been instrumental in continuing media appeals to find him and they have thanked the thousands of members of the public here in Suffolk and elsewhere for their ongoing support – for printing and distributing leaflets, displaying posters and banners, and spreading the word in the ongoing effort to locate him."