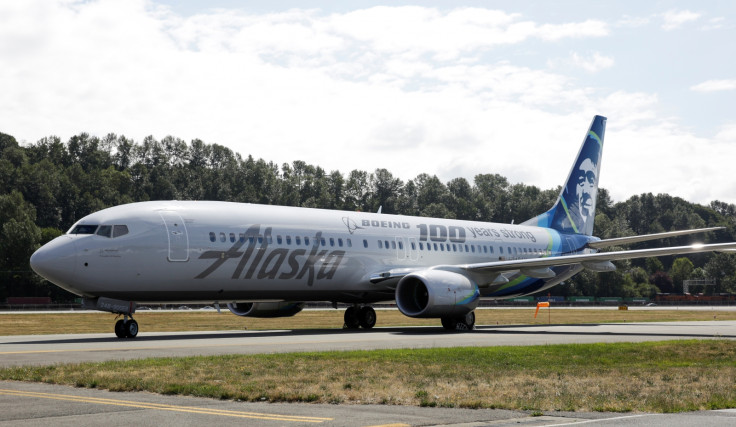 Alaska Airlines has been sued by a Washington family after they accused the company of negligence and causing the death of their wheelchair-bound grandmother. In June, Bernice Kekona, who was travelling from Hawaii, had tumbled and crashed down an escalator. She reportedly died within three months of the accident.
However, the airlines has rejected the claims, stating that the elderly woman had herself denied assistance. The company also claimed that her reservation did not note any "cognitive, visual or auditory impairments".
According to reports, Kekona fell 21 steps down the escalator at Portland airport and sustained injuries to her head, chest, Achilles tendon and face. The tendon wound became infected after the accident and doctors had to amputate her leg below the knee. However, despite the surgery conducted in September, serious complications led to her death a day after the operation.
Her family said they talked to Alaska Airlines prior to Kekona's journey to ensure her safe arrival to her connecting flight at Portland airport and the airlines had also reportedly agreed to it.
However, CCTV footage from the day of the accident shows the 75-year-old safely taken off the plane by workers from Huntleigh, US, and then left alone. In the clip, she can be seen moving through the airport to find her gate without any assistance. She reportedly got confused and ended up at the top of the airport escalator, thinking it to be an elevator. Before she realised her mistake, her wheel was caught in the machine and she fell.
The surveillance video also showed a man riding up the opposite side of the escalator jumping onto her side to help the old diabetic woman.
Daily Mail reported that the family stated in their lawsuit that the grandmother suffered multiple injuries, including escalator teeth marks on her face and trauma to her head and chest but it was her tendon injuries that claimed her life.
Court documents showed that the family is seeking compensation for damages and expenses resulting from Kekona's fatal fall. The airlines and Huntleigh are both named in the suit. "Between her injury and her death, Bernice incurred almost $300,000 (£222,000) in medical bills to treat her injuries from the fall," attorneys Brook Cunningham and Troy Nelson wrote in the lawsuit.
Meanwhile, the airlines responded to the case, saying they "are heartbroken by this tragic and disturbing incident" and claimed that Kekona had denied the assistance offered by them at Portland airport, ABC-affiliate KXLY reported.