'Fan' of mass murderer John Wayne Gacy told police he hid mother's body under the porch
Nathaniel Sebastian was found with a handcuff key in his mouth as he was being booked, authorities said.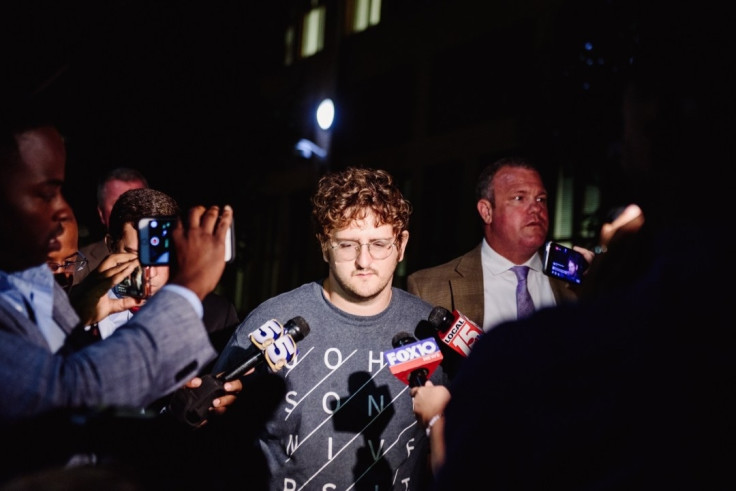 A man in Alabama has been charged with murder after the Sheriff's Office says he told them his mother's body was buried under the porch of the family home.
Mobile County Sheriff's Office said a three-month investigation into the missing Susan Mayo ended when her son suddenly told them where to find her as they were about to execute a search warrant on the house on 6 September.
Authorities said the body was buried three feet underground and was inside a barrel. The body is now with the forensics department while they identify it.
Susan Mayo's son, Nathaniel Sebastian was arrested for her murder and for abuse of a corpse and promoting prison contraband.
The Sheriff's Office said he has only just been released from metro jail on 5 September "for interfering with an investigation from the previous time Detectives executed a search warrant".
Sebastian was also found to have a homemade handcuff key in his mouth when he was being booked, authorities said. Mayo's mother, Doris Clark was also put under arrest but for hindering the prosecution 1st degree.
Al.com reported that Mobile County Sheriff's Office Captain Paul Burch suggested that Sebastian could have been influenced by notorious serial killer John Wayne Gacy: "One thing is that he claims to be a big fan of John Gacy, who was a serial killer and he in fact kept bodies of his victims underneath his house... And whether that's coincidental or not that certainly gave some thought to leading us there."
Online jail records showed that Sebastian also had a felony probation violation charge. Clark was questioned by investigators, according to the Al.com, and released in the early hours of Thursday morning - she is set for an arraignment hearing on 21 September.
In a video on the site showing Clark being put into a car, a reporter asks if she's upset and she replies "yes, I'm upset." When asked about her grandson she replied: "he didn't tell me anything."
© Copyright IBTimes 2023. All rights reserved.