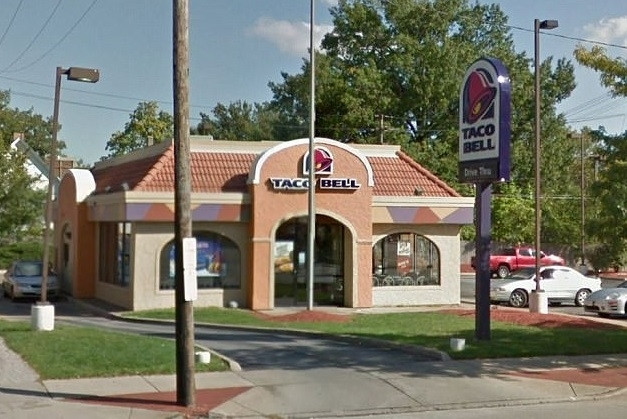 Three Taco Bell employees shot dead a gunman who stormed their restaurant in Cleveland, Ohio and demanded money.
Two masked gunmen approached staff at the restaurant at 2.45am on Wednesday (6 September) to demand cash from those working behind the till at gunpoint, say reports.
In response, three frightened employees lay on the ground but three other employees, who were carrying guns, opened fire on the intruders, striking one in the ribs while the other invader escaped.
None of the male workers, two of whom are 19 and one is 23, have been named by authorities and as of yet, none have been charged with any criminal offences.
The Cuyahoga County Medical Examiner identified the dead man as De'Carlo Jackson, who was shot six times in the fast-food restaurant on West 117th Street, reported Cleveland.com.
Taco Bell staff contacted emergency services and told operators that shots had been fired and that someone was on the ground, bleeding, in the building.
When police arrived at the restaurant, on the Cleveland-Lakewood border, they found the thwarted robber unconscious with a loaded gun in his hand. It has not been reported how many customers were inside at the time.
Arthur Giles, the franchise owner of the Taco Bell where the shooting occurred said his employees acted in self-defence and are cooperating with police.
"Everyone at the store is okay, from my understanding," he said. "All the employees and all the customers are safe."
A Taco Bell spokesman said in statement to the Daily Mail that the company is "shocked" that the shooting took place and the company is offering counselling to the affected employees.
"Our franchisee is fully cooperating with the Cleveland Police Department in their investigation. The employees are very shaken up from today's events, and our franchisee is offering them counselling."