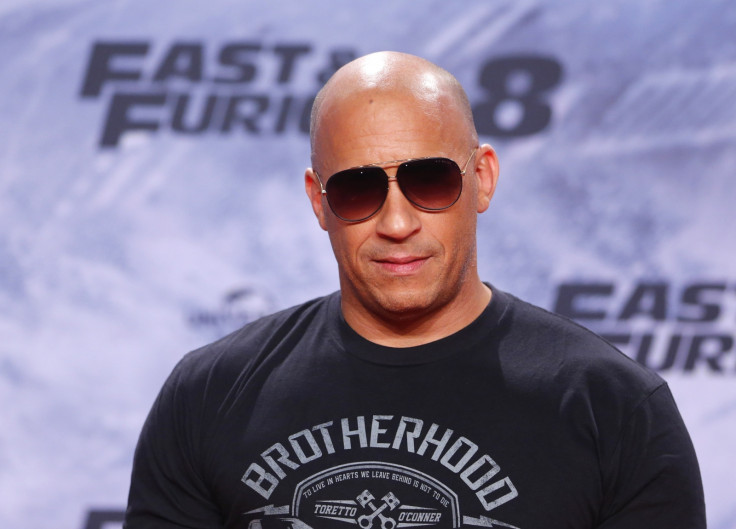 While the DC and Marvel rivalry rages on, another superhero is in the making and he might even join the ranks of R-rated comic book heroes like Deadpool and Logan. Sony and comic book publisher Valiant is reported to be planning a brand new five-film universe with the blood-eyed Bloodshot at the centre of all action.
And for this fierce role, the studios are eyeing none other than Vin Diesel, who has already been initiated into the world of comic book movies as the voice of Groot.
Based on the popular Harbinger and Bloodshot comics, the latest superhero movie franchise will be directed by Deadpool director Tim Miller's partner Dave Wilson and scripted by Eric Heisserer, according to The Wrap.
In addition, Sony is said to be seeking an R-rating for the film so as to showcase Bloodshot's skilful killing capacities minus any cuts.
With the potential Bloodshot movie in the works, 50-year-old Diesel will officially enter the universe of superheroes, where his Fast and Furious co-star Dwayne Johnson has already set his foot – the Rock features as the villainous Black Adam.
And while it might be a little too early to talk about the plot or characterisation in the upcoming Bloodshot film, fans have already been treated to what can be considered as the first look of Diesel's superhero.
An artwork created by BossLogic – the go-to artist in the contemporary comic book world – imagines Diesel as former-soldier with ghostly white skin and blood red eyes. Take a look below:
"Worked with @ComicBook on @vindiesel as #bloodshot for the rumoured movie casting, I actually would like to see this," the fan-artist shared alongside the image, which has managed to stir quite a buzz.
"As a long-time Valiant Comics fan from the days when it first started, I cannot wait for this to come about. Amazing times!" an excited comic book lover shared. While a second fan followed suit and added: "Just what I was waiting for."
About Bloodshot
Created in 1992 by writer Kevin VanHook and artist Yvel Guichet, Bloodshot is a violent but heroic super-soldier in the Valiant Universe. Originally a US soldier, the character also known as Ray Garrison was injected with "nanites" in his blood during a test experiment, which gave him special powers.
In addition to his combat and firearm skills, Bloodshot also has the ability to regenerate from any wound – altogether making him a lethal force in the shared universe.